Discover more from Winvesta Crisps
Learn about US stocks before you invest. Your daily boost of newsworthy stories and deep dives in a bite-sized format. Reading time ~3 minutes.
Over 22,000 subscribers
Wake Up Call for Tech Stocks
What you need to know before the US markets open 🇺🇸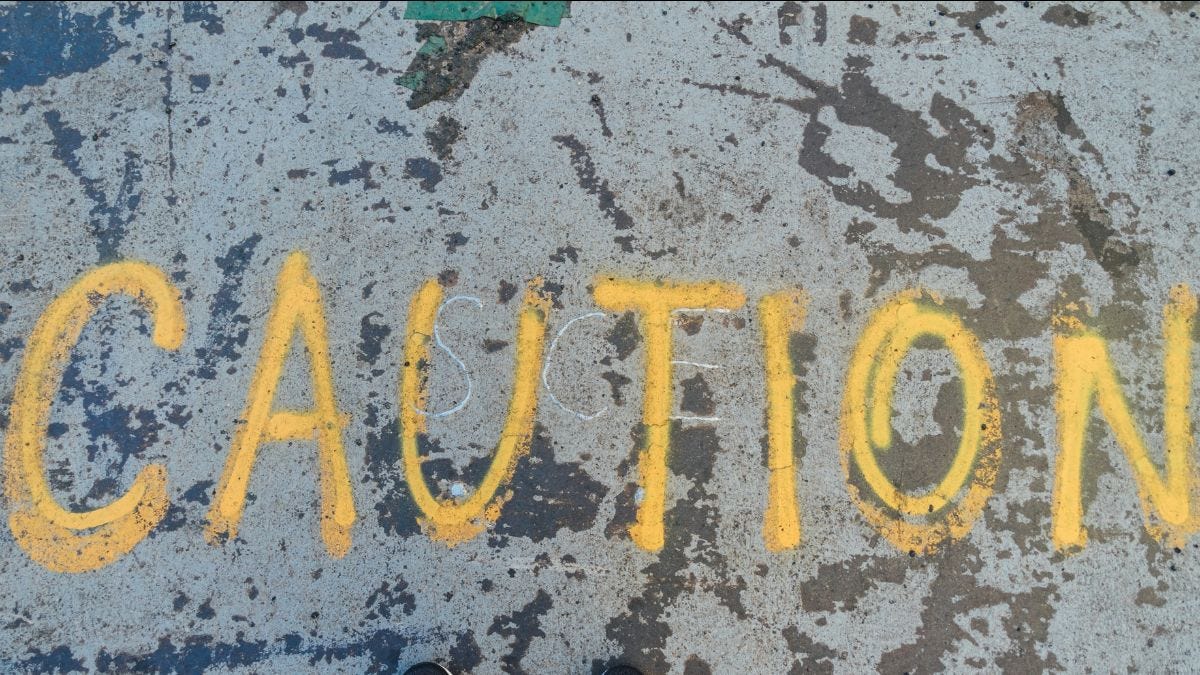 Hey Global Investor, here's what you need to know before the US markets open.
Market Snapshot 📈
S&P 500 (Thursday Close) 3,455.06 −125.78 (3.51%)
NASDAQ (Thursday Close) 11,458.10 −598.34 (4.96%)
FTSE 100 (5 PM IST) 5865.95 +15.09 (+0.25%)
NIFTY 50 (Today's Close) 11,333.85 −193.60 (1.68%)
USDINR (5 PM IST) 73.15 (1 Year +1.95%)
---
Wake Up Call for Tech Stocks
In the worst day for stocks since June, the Nasdaq Composite dropped around 5%, and the Dow tanked over 800 points on Thursday. The streak of record-setting days has screeched to a halt.
What Happened: Yesterday was Nasdaq's biggest one-day drop from a historic high. S&P and the Dow experienced sharp lows as well. Still, Nasdaq is up around 28% in 2020 and remains far ahead of the S&P and the Dow.
Market experts don't see a specific reason for this sudden drop, which might very well be the start of a correction. It looked as if investors realized how frothy the markets had become and headed for the exit.
There was too much profit on the table to be realized for tech stock investors. Given the market-beating stretch, which began just as the pandemic tightened its grip, took the market to ever higher levels in August, some pullback was inevitable.
Tech stocks suffered the most yesterday as investors chose to focus on prevailing uncertainties such as the deteriorating US-China relations, and a potential increase in tariffs. During the summer, household names such as Amazon, Google, and Microsoft had essentially become safe-haven investments. But now, as investors question the rally's sustainability and wonder whether "safe" choices are safe enough, it remains to be seen whether September will live up to its reputation of being the worst month for stocks in a given year, statistically speaking.
Market Reaction:  The S&P 500 tech sector closed around 5.7% down, while the index as a whole lost 3.5%. The Nasdaq dropped 4.96%, and the Dow finished 2.8% lower.
---
Newsworthy 
📰
Thanks, But No Thanks: Airbnb Snubs Billionaire Bill Ackman's Offer To Go Public Via SPAC Merger

Double It Please: Nio Doubles Electric-Car Deliveries, Eyes Expansion After Massive Windfall (NIO -6.03%)

Roll Out Delay: Apple delays iPhone change that's expected to make it harder for Facebook and other apps to target ads (AAPL -8.01%)
---
Later Today 🕒
6.00 PM IST: Nonfarm payrolls

6.00 PM IST: Unemployment rate

6.00 PM IST: Average hourly earnings
---
Fun Fact of The Day 
🌞
 "The Sims" Was Originally Designed as an Architecture Simulator
---
You can start investing in US stocks with platforms like Winvesta. Get an account in as little as 15 minutes and start building your global portfolio today.