🚗Tesla Q2 Earnings Today: What to Expect?
Here's what you need to know before US markets open today.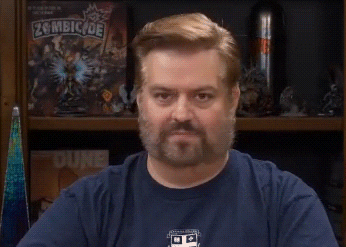 Hey Global Investor, here's what you need to know before the US markets open.
Market Snapshot 📈
S&P 500 (Tuesday Close) 3,257.30 +5.46 (0.17%)
NASDAQ (Tuesday Close) 10,680.36 −86.73 (0.81%)
FTSE 100 (5 PM IST) 6214.56 -55.17 (-0.87%)
NIFTY 50 (Today's Close) 11,145.55 −16.70 (0.15%)
USDINR (5 PM IST) 74.63 (1 Year +8.14%)
---
Tesla Q2 Earnings Today: What to Expect?
Silicon Valley-based electric vehicle manufacturer and giant killer, Tesla, reports eagerly anticipated Q2 earnings today.
Story So Far: Tesla's share price has been on an exceptional bull run this year, making it the most valuable automaker in the world. As such, there's a lot of hype around the Q2 earnings report that's due after the close of trading on Wednesday.
Wall Street expects Tesla to lose 14 cents a share on $5.1 billion in sales. Earnings forecast for the Covid-affected Q2, when auto production was shut across the US, dropped below $2 a share. However, the recovery was swift, and the company delivered more vehicles than in the profitable first quarter, thus boosting the estimates for Q2 sales estimates.
Tesla has also had three consecutive profitable quarters and if it posts a profit in the hotly anticipated earnings report, it will earn a place in the S&P 500 index. If this happens, there would be a huge demand for Tesla stocks from funds tracking the S&P 500 as they rebalance their portfolios to adjust for the change. More buying than selling can thus drive up the price.
As an aside, China can become a catalyst for Tesla's growth story in the second half of the year and 2021 given the growing demand there for EVs.
Market Reaction: JMP Securities analyst has downgraded the stock to Hold. Credit Suisse analyst also rates the stock to Hold and has a $1400 price target. CFRA analyst lowered their rating from Hold to Sell while maintaining a $1,100 price target. Kallo rates share Hold and have a $984 price target.
Tesla dropped 4.54% on Tuesday after an exceptional bull run to close at $1,568.36.
Tesla Snapshot
TSLA $1,568.36 -74.64 (-4.54%)
Analyst Ratings (32 Analysts) BUY 28%  HOLD 34%  SELL 38%
---
Newsworthy 
📰
You are Not Welcome: Twitter cracks down on QAnon conspiracy theory, banning 7,000 accounts (TWTR -0.13%)

Clear Cut: Coca-Cola Plans to Cut 'Zombie Brands' From Its Portfolio (KO +2.34%)

'Teas'er: Microsoft Teases its Future Office UI (MSFT -1.35%)
---
Later Today 🕒
7.30 pm IST: Existing home sales (SAAR)

After Market Close: Chipotle Mexican Grill Inc Earnings 

After Market Close: Microsoft Corp Earnings

After Market Close: Tesla Inc. Earnings
---
Fun Fact of The Day 
🌞
Oxygen is the Most Abundant Element in Rocks in Earth's Crust, Composing Roughly 47% of the Weight of All Rock.
---