Discover more from Winvesta Crisps
Learn about US stocks before you invest. Your daily boost of newsworthy stories and deep dives in a bite-sized format. Reading time ~3 minutes.
Over 22,000 subscribers
🤝Microsoft and Rockwell Extend Partnership on Industrial IoT
What you need to know before the US markets open 🇺🇸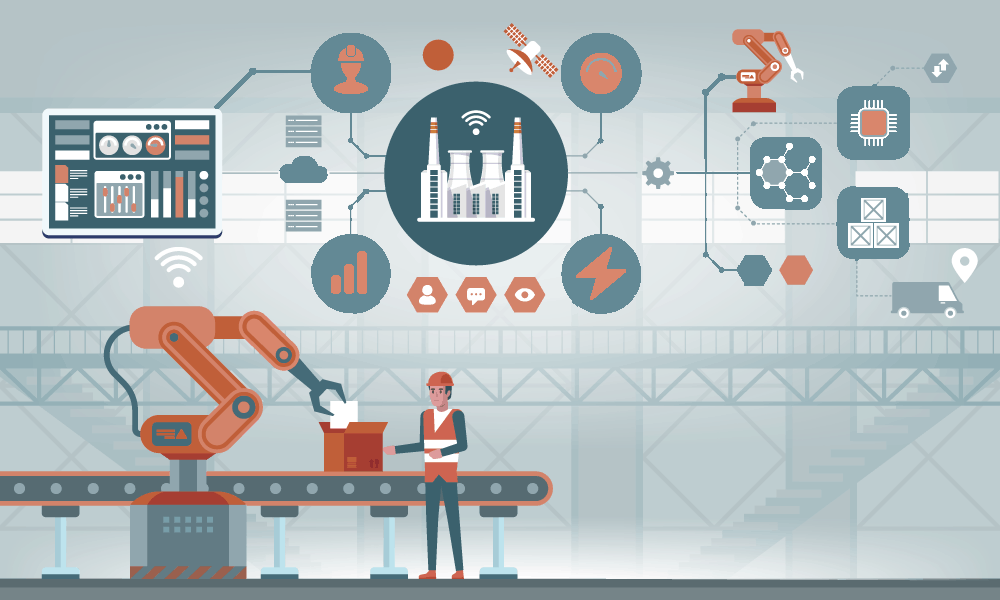 Hey Global Investor, here's what you need to know before the US markets open.
Market Snapshot 📈
S&P 500 (Tuesday Close) 3,360.95 −47.68 (-1.40%)
NASDAQ (Tuesday Close) 11,154.60 −177.88 (-1.57%)
FTSE 100 (5 PM IST) 5945.80 -4.14 (-0.06%)
NIFTY 50 (Today's Close) 11,738.85 +76.45 (0.66%)
USDINR (5 PM IST) 73.29 (1 Year +3.47%)
---
Microsoft Extends Partnership With Rockwell Automation on Industrial IoT
On Tuesday, the software and hardware powerhouses announced expanding their existing arrangement to develop integrated, market-ready cloud solutions that simplify industrial transformation.
What Happened? Microsoft and Rockwell have worked together for a long time, combining the former's software expertise and the latter's excellence in hardware. Together, they have been helping manufacturers upgrade their processes. The pair will work to make the Industrial Internet of Things (IIoT) more tangible for businesses. For Rockwell, it's a sign that software-based sales continue to fetch positive growth margins. The new solutions are expected to hit the market in Q1 2021 and will be available on the Microsoft Azure Marketplace.
Artificial intelligence (AI) and IIoT are not just buzzwords anymore; they are harbingers of game-changing modern technology for the manufacturing industry. IIoT will fundamentally transform the industry by enabling accurate and rapid data-driven decisions, minimizing operational costs, and optimizing processes. 
Rockwell and Microsoft will deliver edge-to-cloud based solutions that integrate information between development, operations, and maintenance teams within a single and secure data environment. To date, the companies have collaborated across 20+ use cases across life sciences, household, personal care, and food & beverage industry. 
Edge-computing involves collecting information at the "edge" of the network. The physical asset in a manufacturing facility – say a robot welding a car – is at the edge of the network. The control room – with computers and operators – is at the center. The idea is to decrease computing costs, integrate cloud technology to analyze all information from the edge, and generate actionable insights. 

The new solutions being worked on are expected to obviate expensive physical equipment for prototyping and simplify collaboration across projects. A unified data environment will bring its own benefits in terms of transparency and ease of sharing.
Market reaction: Rockwell has had a good year so far compared to its peers. The shares are up around 15% YTD. The stock closed at $232.79 on Tuesday, down 0.18%. On the other hand, Microsoft is up 33% YTD and closed at $205.91, down 2.12%.
Company Snapshot 📈
MSFT $205.91 -4.47 (-2.12%)
ROK $232.79 -0.43 (-0.18%)
---
Newsworthy 
📰
Age of AI: Nvidia Declares 'Age Of AI,' Details Copious Advancements (NVDA +0.69%)

Sky-fall: GE's stock falls off a cliff after 'Wells notice' disclosure (GE -3.74%)

Windfall: Tesla's quarterly report could land Musk another $3 billion (TSLA -2.75%)
---
Later Today 
🕒
11.30 PM IST: FOMC meeting minutes

12.30 AM IST (Oct 8): Consumer credit

Before Market Open: RPM International (RPM) Earnings
---
Fun Fact of The Day 
🌞
There is a total of 1,710 steps in the Eiffel Tower.
---
You can start investing in US stocks with platforms like Winvesta. Get an account in as little as 15 minutes and start building your global portfolio today.