Discover more from Winvesta Crisps
Learn about US stocks before you invest. Your daily boost of newsworthy stories and deep dives in a bite-sized format. Reading time ~3 minutes.
Over 22,000 subscribers
It's Raining Biotech IPOs - Foghorn Raises $120M
Company aims to "Rewrite" Cancer Patients' DNA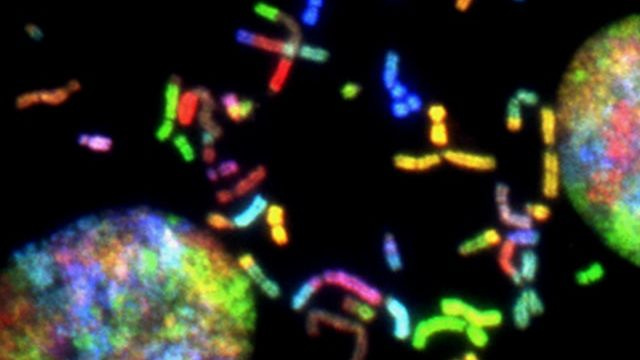 Hey Global Investor, here's what you need to know before the US markets open.
Market Snapshot 📈
S&P 500 (Friday Close) 3,465.39 +11.90 (0.34%)
NASDAQ (Friday Close) 11,548.28 +42.28 (0.37%)
FTSE 100 (5 PM IST) 5850.12 -10.16 (-0.17%)
NIFTY 50 (Today's Close) 11,767.75 −162.60 (1.36%)
USDINR (5 PM IST) 74.01 (1 Year +4.27%)
---
Foghorn Therapeutics Raises $120M in its Market Debut
Foghorn Therapeutics raised $120M in the latest biotech IPO this year (14th biotech IPO in October)! More than 70 biotech and biopharma firms have gone public so far in 2020. The company is working on products that alter the DNA expression in cancer cells and hopes to "rewrite" destiny for millions suffering from the disease.
Background: Biotech firms raised a total of $13.2B this year during their debut on Wall Street. The latest is Cambridge, Massachusetts-based Foghorn Therapeutics. Founded in 2016, Foghorn is the brain-child of Dana-Farber researcher Cigall Kadoch. The company is targeting hematologic cancers and solid tumor treatment.
What Happened?: The chromatin regulatory system (CRS) in our body directs our cells' DNA to make a specific protein at a specific time and in a particular order. A breakdown in the functioning of this system is believed to be responsible for 50% of all cancers around the world. Foghorn's approach is to alter the faulty DNA in the offending cells before the genes express themselves. Therapies addressing the CRS system could treat over 2.5M patients worldwide.
Foghorn's has ten therapies under development and in different phases of testing. FDA application for human trials for one of its proposed treatments is expected in the next couple of months. The company has no revenue yet, and reported losses of $29.7M in the first half of the year. In July, the company announced a collaboration with pharma giant Merck for one of its cancer programs.
Foghorn priced its shares at $16 and debuted at $19. The company sold 7.5M shares and raised $120M, valuing the company at more than $645M. Flagship Pioneering, a life sciences investor, has a 35% stake in Foghorn.
Going public at a pre-revenue stage was critical for Foghorn since it opens up access to additional funding the company needs to continue its research. With its successful IPO, the company won't need to raise funds until the second half of 2022. And that's more or less the same narrative for biotech firms – either get acquired even pre-revenue on the promise of great technology or go solo with the IPO to raise funds.
Market Reaction: The stock with the moniker FHTX hit a high of $20.30 on Friday after opening at $19. The shares closed at $18.13, up 13.25%.
Company Snapshot 📈
FHTX $18.12 +2.12 (+13.25%)
---
Newsworthy 
📰
Expectations: AMD earnings: Gain expected from Intel's pain yet again (AMD +3.20%)

Positive Response: AstraZeneca says its coronavirus vaccine triggers immune response among adults (AZN +0.08%)

Second Wave?: The Dow is set to open 300 points lower amid record daily U.S. Covid cases (DJIA -0.099%)
---
Later Today 
🕒
6.00 PM IST: Chicago Fed national activity index

7:30 PM IST: New home sales (SAAR)

Before Market Open: Affiliated Managers Group Inc. Earnings (AMG) 

After Market Close: Park National Corp (PRL)
---
Fun Fact of The Day 
🌞
Cotton candy was invented by a dentist
---
You can start investing in US stocks with platforms like Winvesta. Get an account in as little as 15 minutes and start building your global portfolio today.