Discover more from Winvesta Crisps
Learn about US stocks before you invest. Your daily boost of newsworthy stories and deep dives in a bite-sized format. Reading time ~3 minutes.
Over 22,000 subscribers
🖖Apple and Tesla Stock Split - Here's What You Should Know
What you need to know before the US markets open 🇺🇸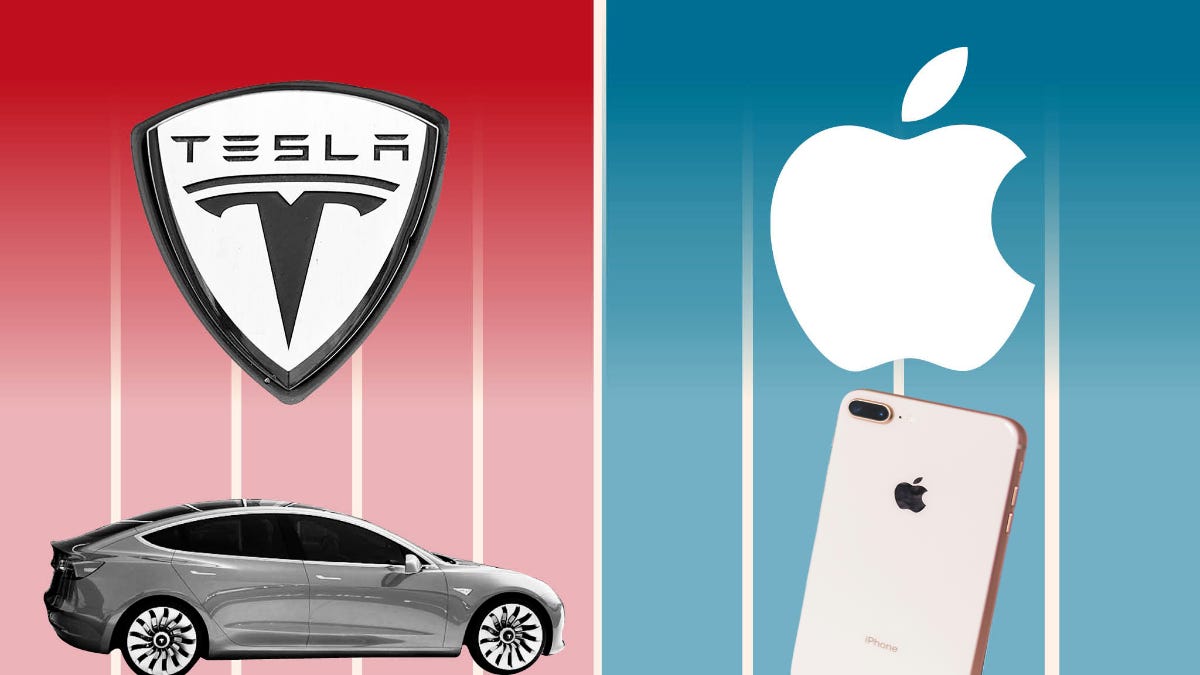 Hey Global Investor, here's what you need to know before the US markets open.
Market Snapshot 📈
S&P 500 (Friday Close) 3,508.01 +23.46 (0.67%)
NASDAQ (Friday Close) 11,695.63 +70.30 (0.60%)
FTSE 100 (5 PM IST) 5966.30 -33.69 (-0.56%)
NIFTY 50 (Today's Close) 11,387.50 −260.10 (2.23%)
USDINR (5 PM IST) 73.26 (1 Year +2.33%)
---
Apple and Tesla's Stock Split – Here's What You Should Know
Apple's four-for-one stock split became effective after markets closed on Friday. Trading from Monday will reflect the split-adjusted price. Stock splits are a mechanism to make shares more accessible to a broad base of investors. Apple shareholders of record on August 24th received three additional shares for each share they owned after Friday's (August 28) session.
Apple's stock price closed at $499.23 on Friday and will open at around $124.81, 75% lower due to the stock split.

Some systems might report Apple's price has dropped 75%, but historical records will eventually be adjusted to reflect past prices on a split-adjusted basis.

This is Apple's fifth stock split since going public in December 1980. Had the company decided against splitting the stock over the years, today, each share would be worth ~$28,000.

This split brings Apple's stock price more in line with peers in the price-weighted DJIA; the index had announced a rare three-component shuffle last week, in response to Apple's decision.
Similarly, Tesla's first-ever five-for-one split will start trading Monday. Shareholders of record on Friday, August 21st, received four additional shares for each share they owned after trading hours on Friday, August 28th.
At a market cap of $409B, Tesla is now the eighth biggest company in the US.

The EV manufacturer's shares are up 400% YTD, having had 33 record closes; the stock is up 56% in August alone.

For all the heady market gains, Wall Street analysts are evenly split (18 out of 36) in terms of maintaining a cautious view of the company.

Tesla's success has galvanized the EV industry and has positively impacted other EV makers like Nikola, Nio Inc., Li Auto, and X Peng.

The company is expected to join the S&P 500 index next year, after posting four straight quarterly GAAP profits.
Company Snapshot 📈 (Before Market Hours)
AAPL $125.95 +1.14 (0.92%)
TSLA $447.36 +4.68 (1.06%)
---
Newsworthy 
📰
Share-fall: Nio shares fall after company announces offering of 75 million shares (NIO -6.94%)

Not Allergic to Pay: Nestle pays $2 billion to secure Aimmune's allergy treatment (NSRGY -0.36%)

Popular Move: United Airlines will drop unpopular $200 ticket-change fee (UAL +3.09%)
---
Later Today 🕒
After Market Close - Zoom Video Communications Inc (ZM) Earnings
---
Fun Fact of The Day 
🌞
Earth's Core Is as Hot as the Sun's Surface
---
You can start investing in US stocks with platforms like Winvesta. Get an account in as little as 15 minutes and start building your global portfolio today.