Discover more from Winvesta Crisps
Learn about US stocks before you invest. Your daily boost of newsworthy stories and deep dives in a bite-sized format. Reading time ~3 minutes.
Over 22,000 subscribers
🔎 Zoom Adds Game-Changing New Features
Zoom brings E2EE and Zapps to sprint ahead of Teams and Google Meet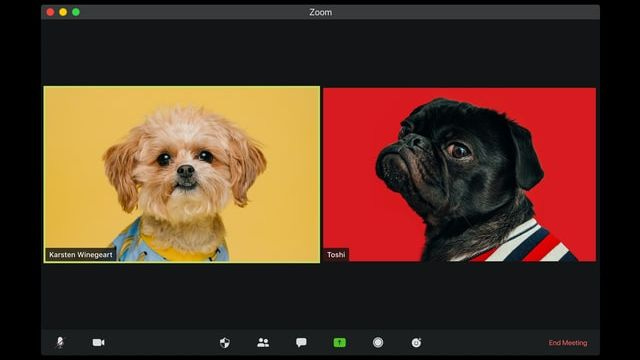 Hey Global Investor, here's what you need to know before the US markets open.
Market Snapshot 📈
S&P 500 (Friday Close) 3,483.81 +0.47 (0.013%)
NASDAQ (Friday Close) 11,671.56 −42.31 (0.36%)
FTSE 100 (5 PM IST) 5907.31 -12.27 (0.20%)
NIFTY 50 (Today's Close) 11,873.05 +110.60 (0.94%)
USDINR (5 PM IST) 73.30 (1 Year +3.31%)
---
Zoom Adds Game-Changing New Features
Zoom Video Communications announced a set of new features to further cement its position as the go-to communication provider globally.
Background: In recent months, rivals such as Google Meet and Microsoft Teams have upgraded their offerings to try and close the gap with Zoom, which saw runaway adoption and user growth during the pandemic. Zoom is looking to consolidate its position by introducing a host of game-changing features.
What Happened? Zoom Phone, End-to-End encryption, OnZoom, and Zapps are the latest additions to the Zoom platform as the company works hard to put daylight between itself and the competitors.
Perhaps the biggest is the end-to-end encryption (E2EE) service for Zoom video conferences. The new feature is available to calls with up to 200 participants (including the host). The company is seeking feedback from users in the first of the 4-phased  E2EE feature launch.
While users of WhatsApp, FaceTime, and Signal may take E2EE for granted, full-fledged video-conferencing services do not yet offer this feature. This is especially significant since the company was at the receiving end of privacy- and security-related concerns as its platform usage surged during the global lockdown. 
Next on the list is OnZoom, which caters to users who are willing to pay for live online events. That puts Zoom in competition with ticket sales sites such as Eventbrite or mobile payments apps like PayPal or Venmo.  Through OnZoom, Zoom users can schedule events and sell tickets directly rather than rely on third party sites.
Zapps is yet another tool that plugs other apps directly into Zoom. Users are able to pull up Slack chats, Dropbox documents, and other productivity apps without leaving Zoom. Finally, the company also added Zoom Phone, a cloud-based feature that will allow Zoom users to set up a quick call without a video.
These features should enable Zoom to stamp its authority as a clear leader in the video conferencing space.
Market reaction: Zoom shares are up 685% YTD. The stock closed at $559.00 on Friday, up 4.21%.
Company Snapshot 📈
ZM $559.00 +22.60 (+4.21%)
Analyst Rating (32 Ratings) BUY 50%  HOLD 44%  SELL 6%
---
Newsworthy 
📰
All Hands on Deck: CVS to hire thousands of pharmacy techs as it prepares for more Covid-19 cases, rollout of vaccine 

Private Screening: AMC offers private theater rentals for as little as $99 (AMC +9.35%)

High Expectations: Wall Street bullish on Netflix results despite return of live sports, more competition (NFLX -2.06%)
---
Later Today 
🕒
After Market Close: Agree Realty Corp (ADC) Earnings

After Market Close: International Business Machines Corp (IBM) Earnings

After Market Close: Zions Bancorporation NA (ZION) Earnings

After Market Close: PPG Industries Inc (PPG) Earnings
---
Fun Fact of The Day 
🌞
The original London Bridge is now in Arizona.
---
You can start investing in US stocks with platforms like Winvesta. Get an account in as little as 15 minutes and start building your global portfolio today.