🌎 Winvesta For iOS is Here!
Start investing in US stocks today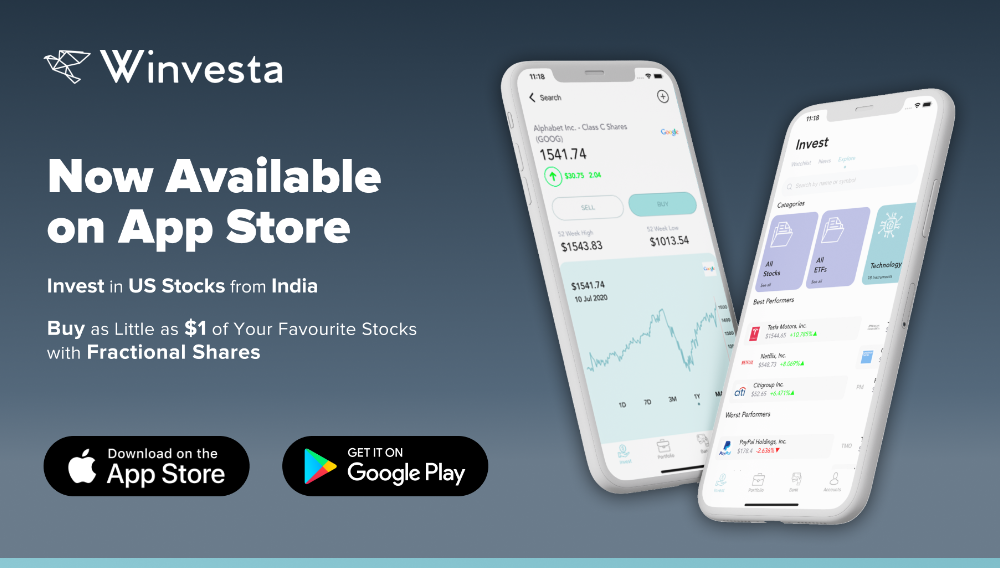 The wait is over
Hey Global Investor!
We are pleased to inform you that Winvesta is now also available for iOS devices. If you had been waiting for it, please see the instructions below to get started.
If you have friends who had been waiting for iOS release, please invite them to Winvesta. You can also find your unique invitation code in the app. For every friend that joins and funds their account using your code, we'll give you both a $5 bonus (up to a limit of $50).
Let's go own the world!
Swastik
Founder & CEO
---

Download from App Store to Get Started
Here is your link to download the app from the App Store. 

Onboarding
Please read instructions carefully during the onboarding process to ensure a speedy account approval. Here are a few things to ensure a smooth KYC process:
Keep your PAN Card and Aadhaar Card ready. You will need to scan them with your mobile.

Make sure you scan both sides of the PAN and Aadhaar Cards.

Double-check that the Name, Address, and Date of Birth you entered are correct, and match the details on your Aadhaar Card.
Funding Your Account
The next step is to fund your account. You will be able to see your account number and remittance instructions in your profile within the app. If you are an ICICI customer, you may also fund your account electronically.
We have also put together detailed remittance instructions including partially-filled forms that you can access from the app.
Contact Us
If you have any questions, feedback, or comments during the process, please feel free to reach us at support@winvesta.in