📱 What Happened to Skype?
What you need to know before the US markets open 🇺🇸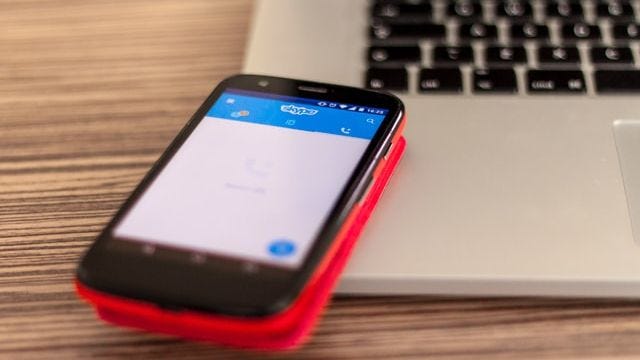 Hey Global Investor, here's what you need to know before the US markets open.
Market Snapshot 📈
S&P 500 (Friday Close) 3,477.13 +30.30 (0.88%)
NASDAQ (Friday Close) 11,579.94 +158.96 (1.39%)
FTSE 100 (5 PM IST) 6017.58 +0.93 (0.015%)
NIFTY 50 (Today's Close) 11,930.95 +16.75 (0.14%)
USDINR (5 PM IST) 73.31 (1 Year +2.95%)
---
Zooming Past Skype
The fall from grace for the once-ubiquitous Skype couldn't have been starker. The punches kept coming, and now, even its sister-affiliate LinkedIn has chosen to ignore it in favor of Zoom and Teams.
What Happened? ? "Sky Peer to Peer," Skype for short, had it all figured out. Started in 2003 just as businesses were looking for ways to leverage broadband in favor of in-person meetings, Skype was the perfect solution. It was a free, cross-platform service, enabling users to exchange messages and videos over the Internet. It did have its issues with high bandwidth usage and unprofessional uses. But by and large, Skype was the better-known video conferencing software out there.
Within 2 years, Skype hit the 100M downloads mark. In 2005, eBay bought it for $2.5B. In 2011, Microsoft paid $8.5B to incorporate Skype as a division within the company – its third-largest acquisition after LinkedIn and Nokia. In 2017, Microsoft announced Teams, its business communication platform to compete with services such as Slack. In 2019, the company announced Skype for Business will be phased out in favor of Teams.
By contrast, Zoom, which started in 2011, had a much more modest beginning. It took nine years and a global pandemic for people to jump on the Zoom bandwagon. In January, Zoom had 56K global downloads in a day. Two months later, on March 23rd, the Zoom app was downloaded 2.13M times worldwide (and 2.04M times the day before). For all the security-related issues it had, there was no looking back as the company aggressively worked to address privacy concerns.
Skype on the other hand had 40M daily active users around the same time, a far cry from the 75M daily active users reported by Teams and the 300M daily participants announced by Zoom in April. Add to the mix, other competing apps such as Google Meet, Cisco's WebEx, Apple's FaceTime, Facebook's WhatsApp, and Tencent's WeChat, it seems Skype's best days are truly behind it.

In a crowded marketplace with so many different options, the app that outshines the rest is the one that puts user experience front and center. Little surprise then, that LinkedIn recently announced it will be using Zoom and Teams to make it easy for users to switch from chat to face-to-face. The relegation of Skype to the annals of history seems more or less complete.
Market reaction: Microsoft, Skype's parent company, closed at $215.81, up 2.48%. Zoom closed at $492.41, up 2.9%.
Company Snapshot 📈
MSFT $215.81 +5.23 (+2.48%)
Analyst Rating (30 Ratings) BUY 90%  HOLD 10%  SELL 0%
---
Newsworthy 
📰
It's In the Game: EA's FIFA 21 launch and genre dominance position it to be the ESPN of games streaming (EA +1.16%)

Upping the Hype: Apple is about to hold 'the most significant iPhone event in years' (AAPL +0.36%)

Expansion: Netflix is reportedly set to triple London office space with new headquarters (NFLX +1.44%)
---
Later Today 
🕒
After Market Close: American National Group Inc (ANAT) Earnings
---
Fun Fact of The Day 
🌞
An apple, potato, and onion all taste the same if you eat them with your nose plugged.
---
You can start investing in US stocks with platforms like Winvesta. Get an account in as little as 15 minutes and start building your global portfolio today.