Discover more from Winvesta Crisps
Learn about US stocks before you invest. Your daily boost of newsworthy stories and deep dives in a bite-sized format. Reading time ~3 minutes.
Over 22,000 subscribers
⚖️ What Antitrust Lawsuit?
Google beats Wall Street's revenue expectations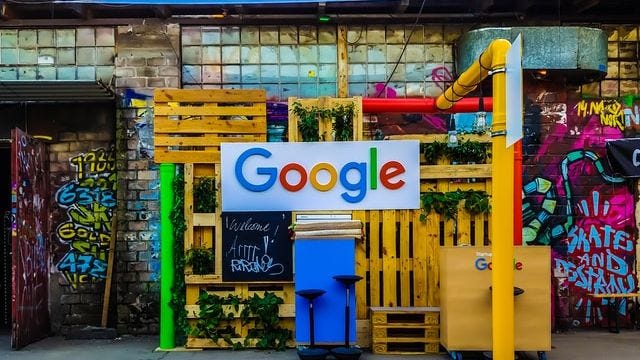 Hey Global Investor, here's what you need to know before the US markets open.
Market Snapshot 📈
S&P 500 (Friday Close) 3,269.96 −40.15 (1.21%)
NASDAQ (Friday Close) 10,911.59 −274.00 (2.45%)
FTSE 100 (5 PM IST) 5647.71 +70.44 (1.26%)
NIFTY 50 (Today's Close) 11,669.15 +26.75 (0.23%)
USDINR (5 PM IST) 74.43 (1 Year +5.38%)
---
What Antitrust Lawsuit?
Google beat Wall Street's revenue expectations across each significant business unit.
Background: Back in July, Google had its first-ever revenue decline. The world was in lockdown, and Google was hit by customer pull back on spending. Alphabet (Google's parent) cut marketing spend and instituted a hiring freeze, in preparation for a slowdown.

Add to it, the antitrust lawsuit slapped on the company by the DoJ – the largest such case in two decades. And the near-constant grilling by members of the House of Representatives as well as Senators regarding monopoly practices, content moderation, etc. It was all sounding pretty bleak. And then came Q3 results.
What Happened?: If Q2 was a whimper, Q3 turned out to be a pretty big bang. The company reported earnings that beat Wall Street across each major business unit.
Here are the key numbers:
EPS: $16.40 vs $11.29 expected.

Revenue: $46.17B vs $42.90B expected

YouTube Ads: $5.04B vs $4.39B expected

Google Cloud: $3.44B vs $3.32B expected

Traffic Acquisition Cost (TAC): $8.17B vs $7.66B
Advertising revenue grew 9.7% and "Other revenue" that includes Pixel phones climbed 35.3% Y-o-Y. The company will start reporting Google Cloud as a separate segment from Q4.

A couple of concerns remain: Google was cautious about how Covid-19 will play out. The other was the growth in TAC. Traffic acquisition costs are the fees Google pays to clients such as device manufacturers or mobile network carriers, and others to make Google the default search engine. This practice was highlighted in the DoJ's suit. Finally, the US presidential elections and the cracking down on fake news. The stress is not yet fully out of the system.
Market Reaction: Alphabet shares are up 16% YTD. On Friday, the stock closed at $1,621.01, up 3.43%
Company Snapshot 📈
GOOG $1,621.01 +53.77 (+3.43%)
Analyst Rating (43 Ratings) BUY 91% HOLD 9% SELL 0%
---
Newsworthy
📰
Shaky Start: Chinese fintech giant Lufax plans international push as $2.36 billion U.S. IPO gets off to a rocky start (LU -4.81%)

Up We Go: Netflix will keep raising prices with confidence as its value proposition remains superior to cable TV (NFLX -5.65%)

There's an App for That: Starbucks says nearly a quarter of all US retail orders are placed from a phone (AMZN -1.52% )
---
Later Today
🕒
6.00 PM IST: Chicago Fed national activity index

7.30 PM IST: New home sales (SAAR)

After Market Close: Alliant Energy Corp Earnings (LNT)

After Market Close: Aspen Technology Inc Earnings (AZPN)
---
Fun Fact of The Day
🌞
Kleenex tissues were originally used as filters in gas masks
---
You can start investing in US stocks with platforms like Winvesta. Get an account in as little as 15 minutes and start building your global portfolio today.