📺 Webinar on Global Investing - Getting Started
Get your complimentary pass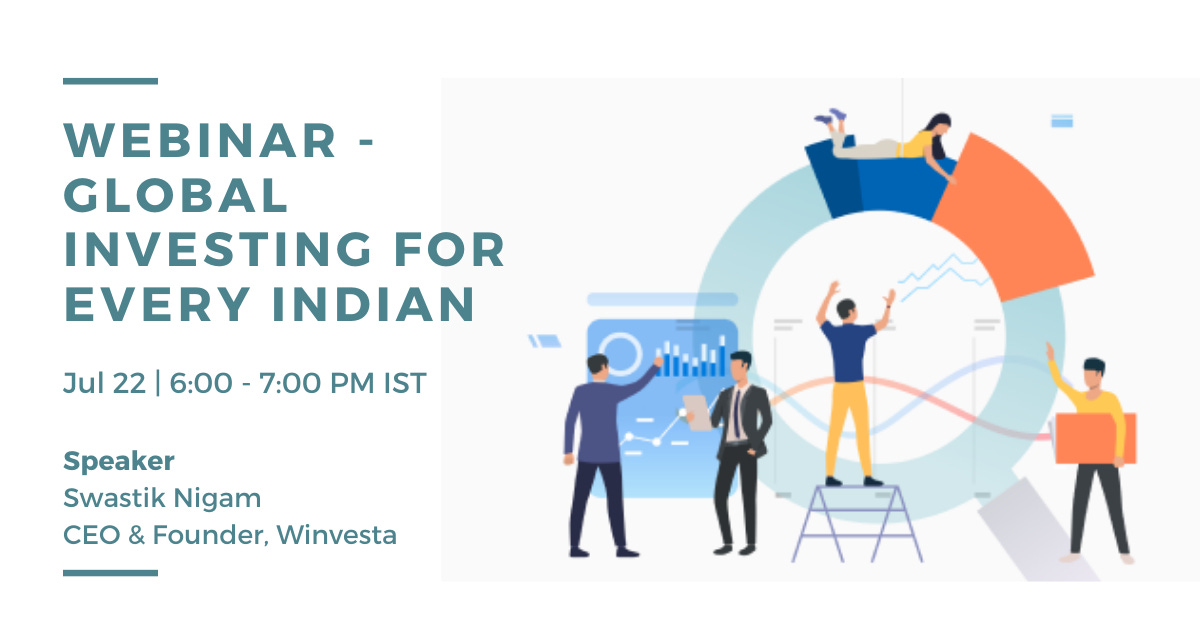 Hey Global Investor,
Interested in creating a global investment portfolio, but don't know where to start? Join us on Thu, Jul 22, for a virtual session on global investing. Our Founder & CEO, Swastik Nigam, will share information on the merits of global investing (stocks, real estate, private investments, etc.), and how you can be ready for this massive opportunity.
Agenda:
Investing overseas: Why should Indians invest overseas?

US Stocks: How the US stock market can help build a global portfolio?

Foreign Education, and international Real Estate: How do I start planning now?

Introduction to Winvesta: Building India's overseas investment platform

Getting started with Winvesta - How you can start investing right from your phone today
Date And Time: Wed, Jul 22, 2020, 6:00 - 7:00 PM IST
---
About the speaker
Swastik is an IIM-Ahmedabad graduate and a former Director at Deutsche Bank where he ran a multi-billion EUR global trading book. He has a decade of trading experience in equities, ETFs, fixed income, and currencies.