🚀 We just launched on Product Hunt
Get a special promo code for Product Hunt users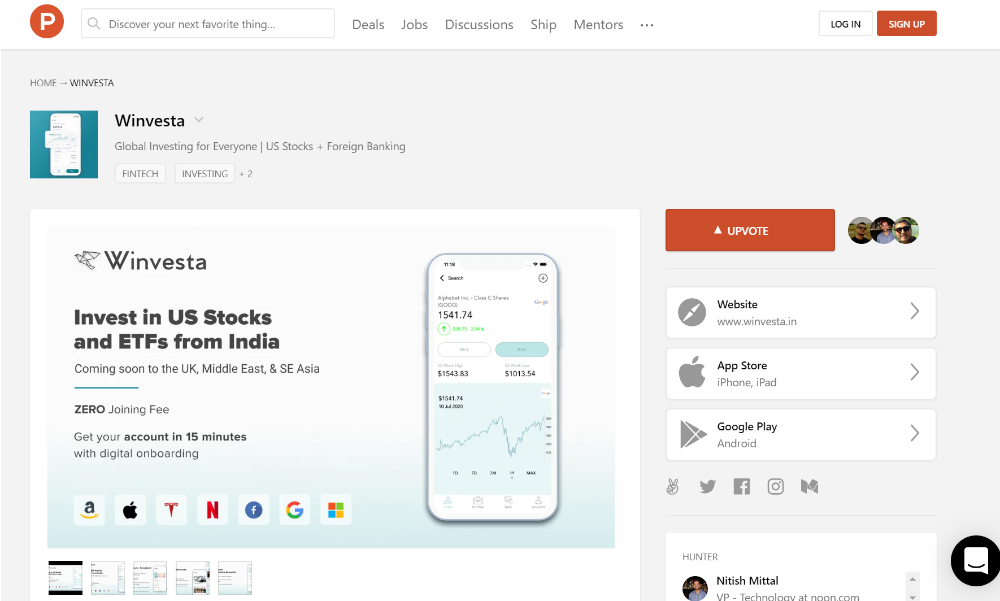 Help Us Get Discovered!
Hey Global Investor!
It has been an exciting journey building Winvesta. Thank you for being a part of it and for all the love and support.
We just launched on Product Hunt and it would be terrific to get your feedback, comments, and support there! It wouldn't take more than a minute, we promise. We have even included a special Promo Code for the Product Hunt launch, which you can find on the launch page.
Thanks in advance!
Best regards,
Swastik
Founder & CEO