Discover more from Winvesta Crisps
Learn about US stocks before you invest. Your daily boost of newsworthy stories and deep dives in a bite-sized format. Reading time ~3 minutes.
Over 22,000 subscribers
👨‍⚖️ US DOJ Files Antitrust Suit Against Google
DOJ claims Google misused its power to and denied a fair opportunity to rivals.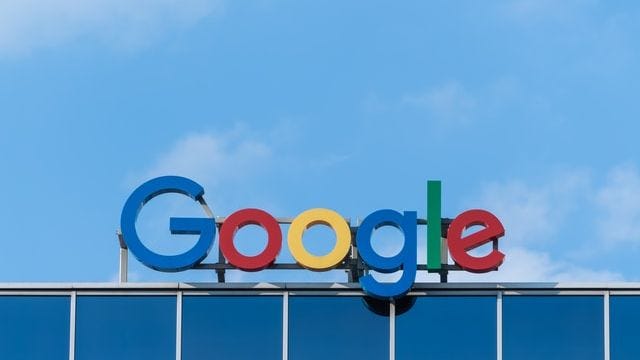 Hey Global Investor, here's what you need to know before the US markets open.
Market Snapshot 📈
S&P 500 (Tuesday Close) 3,443.12 +16.20 (0.47%)
NASDAQ (Tuesday Close) 11,516.49 +37.61 (0.33%)
FTSE 100 (5 PM IST) 5825.32 -64.35 (1.09%)
NIFTY 50 (Today's Close) 11,937.65 +40.85 (0.34%)
USDINR (5 PM IST) 73.77 (1 Year +3.56%)
---
US DOJ Files Antitrust Suit Against Google
Google faces its first antitrust lawsuit as the DOJ announced charges against the tech giant.
Background: The result of a year-long investigation into Google's business practices, this is the largest antitrust lawsuit against a tech company in more than two decades. Back in 2013, the FTC's antitrust investigation into Google's search engine ended without any charges being filed.
What Happened? On Tuesday, the Department of Justice filed an antitrust lawsuit against Google stating the company has stifled competition to maintain its #1 position in online search and search advertising. Eleven states joined the suit as plaintiffs.
The complaint targets a series of interlocking contracts by Google that prevented rivals from gaining a meaningful audience. These contracts barred rivals from introducing competing search products on smartphones, browsers, and voice assistants. Case in point, the billions of dollars Google pays Apple in order to keep Google as the default search engine on iOS devices. Those payments account for 15-20% of Apple's annual profits.
Google owns about 80% of all general search engine queries in the US, 94% of mobile searches, and over 70% of the search ads market. Critics have long complained Google's search business promotes its own apps and services to its rivals' detriment. They point to the exclusive contracts smartphone manufacturers sign, in order to use Google's Android operating system. The contracts enforce strict compliance on the manufacturers in exchange for access to Google's "vital proprietary apps."
Google, for its part, published a blog post refuting the DOJ's claims, stating the case is "deeply flawed" and that people "choose" to use their service, not forced to do so. Whether there is more to this suit than election-related pressure tactics, only time will tell.
Market reaction: Investors seem to have effectively shrugged off the lawsuit news. The stock closed yesterday at $1555.93, up $21.32 or 1.39%, and is up $8.11 or 0.52% in pre-market trading.
Company Snapshot 📈
GOOG $1555.93 +21.32 (+1.39%)
Analyst Rating (42 Ratings) BUY 90%  HOLD 10%  SELL 0%
---
Newsworthy 
📰
Stock Fall: Netflix subscription gains screech lower as pandemic wears on (NFLX -1.00%)

Bring out the Hummer: GM rolls out electric Hummer, as battery-powered pickups gain traction (GM +6.74%)

The Wait Goes On: Under new rules for reopening theme parks in California, Disneyland will have to wait (DIS +0.58%)
---
Later Today 
🕒
7.30 PM IST: Cleveland Fed President Loretta Mester speaks

Before Market Open: AutoNation Inc (AN) Earnings

Before Market Open: Abbott Laboratories (ABT) Earnings

Before Market Open: Thermo Fisher Scientific Inc (TMO) Earnings
---
Fun Fact of The Day 
🌞
In Switzerland it is illegal to own just one guinea pig.
---
You can start investing in US stocks with platforms like Winvesta. Get an account in as little as 15 minutes and start building your global portfolio today.