🐦 Twitter's Record Growth in Daily Users
What you need to know before the US markets open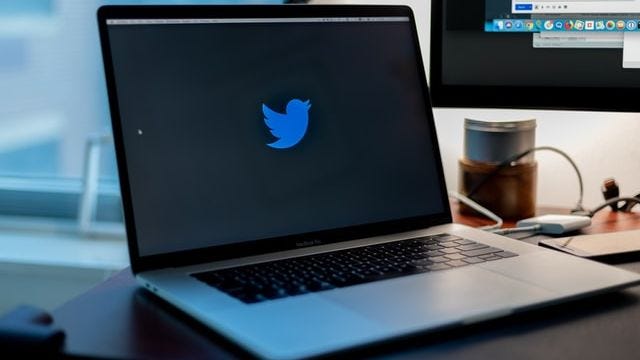 Hey Global Investor, here's what you need to know before the US markets open.
Market Snapshot 📈
S&P 500 (Thursday Close) 3,235.66 −40.36 (1.23%)
NASDAQ (Thursday Close) 10,461.42 −244.71 (2.29%)
FTSE 100 (5 PM IST) 6142.73 -68.7 (-1.10%)
NIFTY 50 (Today's Close) 11,194.15 −21.30 (0.19%)
USDINR (5 PM IST) 74.83 (1 Year +8.46%)
---
🐦Twitter Usage Spikes in Q2
Twitter stock rallied after the micro-blogging site reported the addition of 20 million users in 3 months.
What Happened? On Thursday, Twitter share price rose 5.8% following the record addition of new users in Q2. However, the company fell short of earnings and revenue forecasts polled by market analysts.
Some key stats:
Revenue: $683 million against $702 million forecasts, 19% Y-o-Y fall.

Operating income: $124 million loss against $49.2 million loss forecast

Earnings per share: -$1.56 against -$0.16 forecast compared to $1.43 per share profit last year

Daily active users: 186 million, 20 million new users in Q2, a 34% Y-o-Y growth
The revenue shortfall is attributed to a 23% fall in ad spends, due to the pandemic as well as the civil movement, Black Lives Matter. The advertising revenue has seen gradual recovery since March lows.
Home-bound users joined the platform to consume real-time news and information, and for joining global conversations about the latest events and trends.
The recent hacking of accounts of high-profile personalities – Barack Obama, Joe Biden, Elon Musk, and others – was an embarrassing setback for the company. In addition to discussing enhanced user account security, CEO Jack Dorsey also hinted the company is evaluating new revenue models such as paid subscriptions. Twitter will likely begin testing these new models this year.
Market Reaction: Twitter shares bounced 4% higher in Thursday trading to settle at $38.44
Twitter Snapshot
TWTR $38.44 +1.50 (+4.06%)
Analyst Ratings (41 Analysts) BUY 19%  HOLD 71%  SELL 10%
---
Newsworthy 
📰
Watch out Facebook!:  Facebook has Weathered Many Storms, But the Latest are Coming for Its Core (FB -3.03%)

New Start: Nikola Breaks Ground on Arizona Factory for New Breed of Trucks (NKLA -7.19%)

Desperate Measures: Intel Chip Delay Forces Shift to Using More Outside Factories (INTC -1.06%)
---
Later Today 🕒
7.15 pm IST: Markit Manufacturing PMI (Regular State Program)

7.15 pm IST: Markit Services PMI (Regular State Program)

7.30 pm IST: New Home Sales (SAAR) 

Before Market Open: American Express Co. Earnings 

Before Market Open: Nextera Energy Inc Earnings

Before Market Open: Honeywell International Inc Earnings
---
Fun Fact of The Day 
🌞
The Large Hadron Collider at CERN is Colder than Outer Space
---
Start investing in US stocks with Winvesta. Get an account in as little as 15 minutes and start building your global portfolio today.