Discover more from Winvesta Crisps
Learn about US stocks before you invest. Your daily boost of newsworthy stories and deep dives in a bite-sized format. Reading time ~3 minutes.
Over 22,000 subscribers
🌯 The Weekly Wrap
The must-read stories for the US market for the week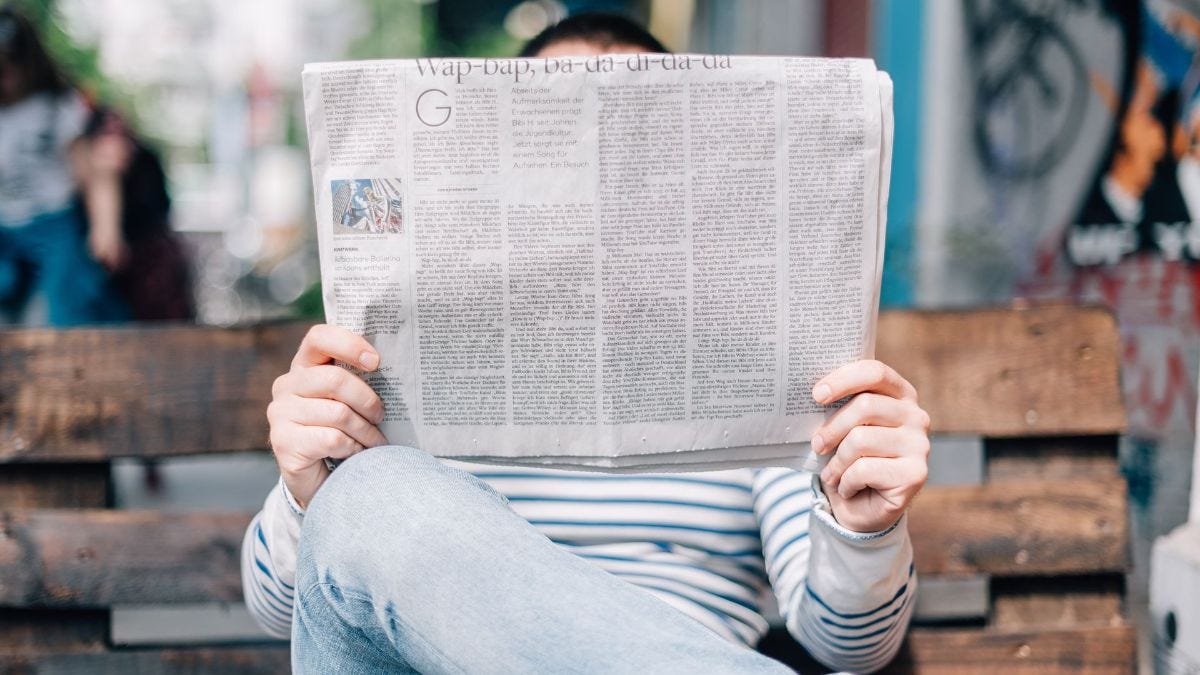 Hey Global Investor, here's what happened in the US markets this week.
Weekly Market Snapshot 📈
S&P 500 3,455.06 -81.05 (-2.3%)
NASDAQ 11,313.14 -382.49 (-3.2%)
FTSE 100 5,799.08 -211.27 (-3.5%)
NIFTY 50 11,333.85 -53.65 (-0.47%)
USDINR (5 PM IST) 73.15 (1 Year +1.89%)
---
The Weekly Wrap 
🌯
September started with a bang, seeing some of the most volatile days in the US markets for the year. There was tons of drama in the stock market this week. Let's take a quick look at some of the must-read stories of the week.
There was great enthusiasm for the stock splits of Apple and Tesla. It was Tesla's first-ever split in the company's history, whereas it was Apple's fifth. Both companies announced the split after a blockbuster Q2 earnings report to make their shares accessible to a broad base of investors. Also, Apple's split brought about a rare 3-component change in the DJIA. TSLA shares rallied as much as 13% on Monday after the split.
The go-to video communication platform during the pandemic – Zoom – smashed analyst expectations for the fiscal Q2 with revenue growth of 355% Y-o-Y. Zoom shares rallied nearly 25% after hours on Monday and raised guidance for full FY21 by 33%.
After much delay, Walmart finally announced the launch of Walmart+ to take on Amazon Prime. The service will cost $98 a year, well below Amazon's yearly price ($119). Walmart+will offer a variety of perks such as same-day delivery of groceries and fuel discounts, among others. Walmart is relying on its grocery business and massive store footprint to make a lasting impact on consumers to expand its market share.
On Wednesday, Nasdaq and S&P closed at new highs, whereas the former crossed the 12,000 mark for the first time. The raw economic data, slightly ebbing Covid-19 numbers, and the possibility of additional financial stimulus buoyed equities further.
In what turned out to be the worst day for stocks since June, all three major US indices dropped considerably on Thursday to halt the recent rallies. Nasdaq experienced the biggest one-day drop from historic high, whereas the Dow tanked over 800 points. Experts labeled this as a much-needed wake-up call, especially for the tech stocks. 
Markets were weak again on Friday, with tech stocks taking most of the brunt. Nasdaq 100 closed 1.33% lower than Thursday. Tesla stock fell in the after-hours after S&P 500 added three other stocks in its reshuffle, bypassing Tesla. It was also revealed yesterday that SoftBank was behind some of the tech rally in recent weeks. The Japanese giant has been buying huge amounts of options over the past month.
The CBOE Volatility Index spiked 33.9% from 22.96 to 30.75, as investors sought protection against further weakness in stocks.
Note: US Markets are closed on Monday, Sep 7, for Labor Day. We will resume Crisps on Tuesday.
---
Vote for your favorite startup 
🌞
Winvesta was chosen as the Fintech of the year 2020 from India by Barclays and nominated for the Global Barclays Entrepreneur Awards. Barclays is also giving a People's Choice Award to one startup, and you can now vote for your favorite one (Winvesta of course 😊) here. 
You will find Winvesta at the bottom of the alphabetically sorted list.
---
You can start investing in US stocks with platforms like Winvesta. Get an account in as little as 15 minutes and start building your global portfolio today.