🦇 The Dark Knight of Silicon Valley - Palantir
What you need to know before the US markets open 🇺🇸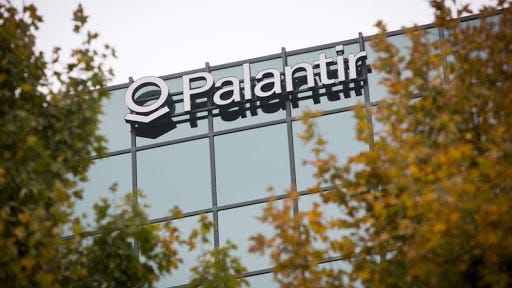 Hey Global Investor, here's what you need to know before the US markets open.
🔥 Winvesta won the Fintech of the Year for Asia Pac in the Barclays Entrepreneur Awards 2020, and is nominated for the Global Award.

You've been an integral part of the Winvesta community, and the reason we've been nominated for the People's Choice Award. But there's not much time left: vote for us while you still can.
Market Snapshot 📈
S&P 500 (Friday Close) 3,298.46 +51.87 (1.60%)
NASDAQ (Friday Close) 10,913.56 +241.29 (2.26%)
FTSE 100 (5 PM IST) 5919.98 +77.31 (+1.32%)
NIFTY 50 (Today's Close) 11,227.55 +177.30 (1.60%)
USDINR (5 PM IST) 73.65 (1 Year +4.5%)
---
The Dark Knight of Silicon Valley – Palantir
The notoriously secretive Palantir Technologies is set to go public on September 30 and could fetch a $22B price-tag.
What do we know? The big-data company is avoiding a conventional IPO route and will offer 257M shares for a direct listing. The shares could start trading at $10 each. Palantir's stock has rallied higher in its private listing over last year. The volume-weighted average price was $7.31 in August and $9.17 in September.
Founded in 2003, Palantir is perhaps the most secretive firm to emerge from Silicon Valley. The name Palantir comes from a mystical orb in Lord of the Rings that allow the owner to "see from afar." The company was co-founded by Peter Thiel, an early investor in Facebook and the co-founder of PayPal. The company, which is backed by In-Q Tel (CIA's VC arm), is notorious because of its dealings with governments worldwide and controversial work with agencies like the Immigration and Customs Enforcement and other US government departments, including the CIA. The company helps agencies "make sense" of the vast amounts of data in a controversial practice of "predictive policing."
While Palantir's data practices and algorithms are secret, the company claims it follows a road map, which is, if anything, more ethical than its rivals. Palantir's prospectus says the company shares few of the tech sector's values and commitments and has repeatedly walked away from opportunities to sell, collect, or mine data.
125 companies in 36 industries spread across 150 counties use Palantir's Gotham and Foundry software. The company expects 42% revenue growth in 2020 to about $1.06B. It posted a negative $226M in cash flow in the first half of 2020 but improved from $340M from the same time last year.
---
Newsworthy 
📰
Ping Up: HSBC shares jump after Ping An raises stake (HSBC -1.52%)

Charging it Up: Nikola Corp's founder purchased truck designs from third party (NKLA +1.88%)

Some Relief: Uber granted 18-month London license as judge overturns ban (UBER +3.33%)
---
Fun Fact of The Day 
🌞
The United States Navy has started using Xbox controllers for their periscopes.
---
You can start investing in US stocks with platforms like Winvesta. Get an account in as little as 15 minutes and start building your global portfolio today.