Discover more from Winvesta Crisps
Learn about US stocks before you invest. Your daily boost of newsworthy stories and deep dives in a bite-sized format. Reading time ~3 minutes.
Over 22,000 subscribers
✈️ The American Aviation Crisis
What you need to know before the US markets open 🇺🇸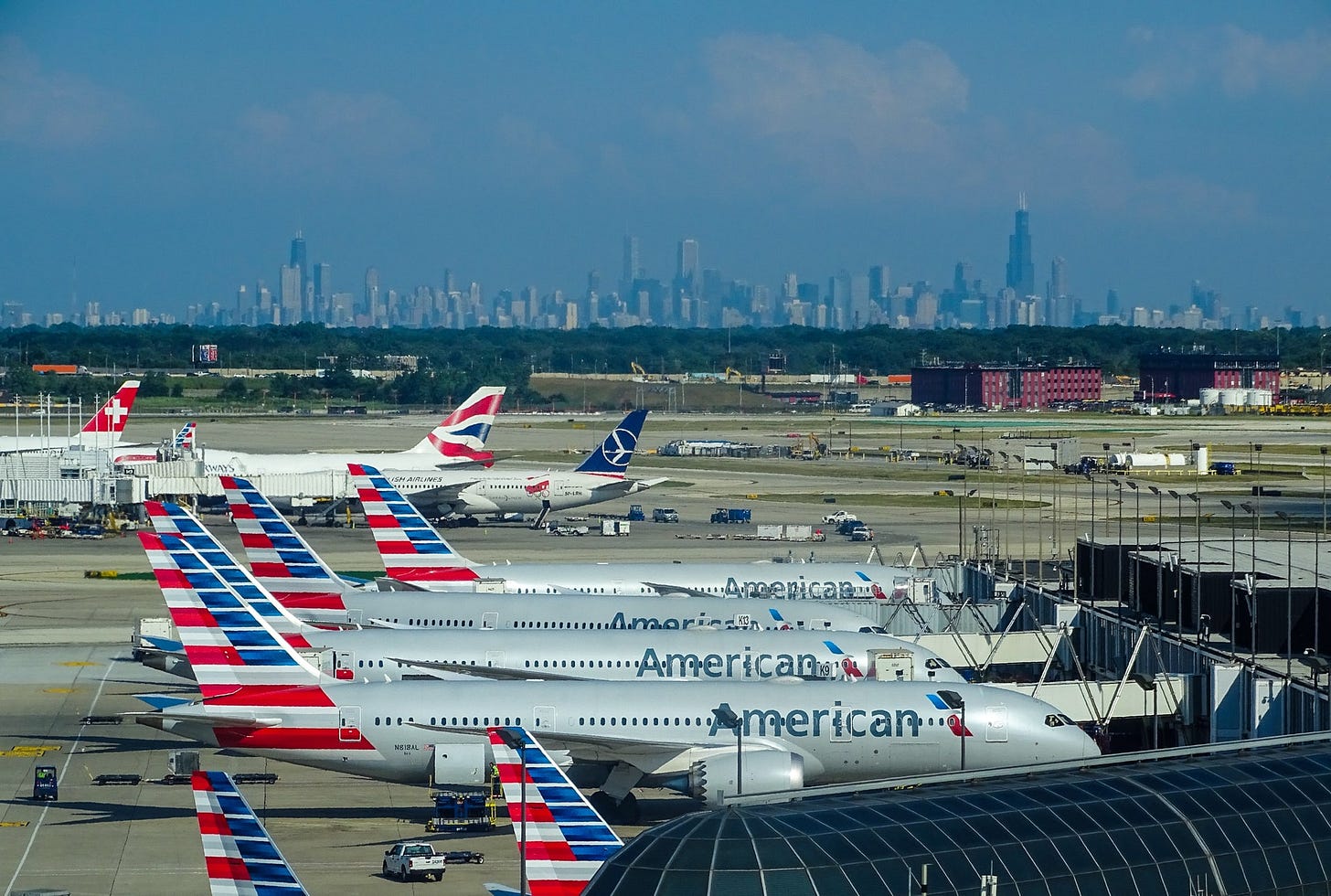 Hey Global Investor, here's what you need to know before the US markets open.
🔥 Winvesta won the Fintech of the Year for Asia Pac in the Barclays Entrepreneur Awards 2020, and is nominated for the Global Award.

You've been an integral part of the Winvesta community, and the reason we've been nominated for the People's Choice Award. Voting ends today! Vote for us while you still can.
---
Market Snapshot 📈
S&P 500 (Wednesday Close) 3,363.00 +27.53 (0.83%)
NASDAQ (Wednesday Close) 11,167.51 +82.26 (0.74%)
FTSE 100 (5 PM IST) 5093.88 +37.78 (0.66%)
NIFTY 50 (Today's Close) 11,416.95 +169.40 (1.51%)
USDINR (5 PM IST) 73.74 (1 Year +3.46%)
---
United and American Airlines Furlough 32,000 Employees
Starting today, two of the four largest US airlines will furlough 32,000 employees. This, after the Congress and the White House failed to agree on a pandemic relief package that includes federal aid for airlines.
What Happened? Back in March, President Trump signed the Coronavirus Aid, Relief, and Economic Security Act (CARES Act). This $2T stimulus package was created to help the US economy cope with the disastrous effects of the Covid-19 pandemic.
This package included a $25B earmark for the aviation sector, complete with a rider that prohibited the airlines from cutting jobs before October 1. However, the much-needed recovery in the travel and aviation sector never materialized with the pandemic ensuring demand destruction for global travel.
The airline employees and executives lobbied for another $25B deal for the sector along with a  six-month moratorium on furloughs. That request is tied up in the stalled negotiations over disagreements on the size of the second stimulus package between the Democrat-led Congress and the Republican-led White House. The Democrats have proposed a $2.2T stimulus while the White House wants a $1.5T package – a $700B wedge!
The September 30 deadline passed, with no broad pandemic relief measure in sight due to the impasse. Airline carriers are now left with no other option. American Airlines will furlough 19,000 of its employees, almost 14% of its pre-pandemic strength. United Airlines, for its part, will cut over 13,000 jobs with flight attendants facing the brunt. This comes even as the airlines have persuaded tens of thousands of employees to take early retirement or severance deals.
Both the companies will undo the furloughs if Washington comes up with a deal over the next few days. These cuts come on top of industry losses that crossed $10B in Q2. Treasury Secretary Steven Mnuchin is hopeful of a reasonable compromise on a bill. . Whether a deal will happen in the next few days is anybody's guess

Market Reaction: United Airlines closed 0.70% higher at $34.75, whereas American Airlines closed at $12.29, up 0.33%.
Company Snapshot 📈
UAL $34.75+0.24 (+0.70%)
AAL $12.29 0.040 (+0.33%)
---
Newsworthy 
📰
Indifferent Debut: Palantir valued at $20 billion in choppy stock exchange debut (GOOG +34.21%)

Warning: TikTok will be shut down if Oracle deal meeting U.S. security needs can't be closed: Mnuchin (ORCL +0.39%)

Adapt for Good: Salesforce.com adapts its software for pandemic vaccine distribution (CRM +1.56%)
---
Later Today 🕒
6.00 PM IST: Initial jobless claims (regular state program, SA)

6.00 PM IST: Continuing jobless claims (regular state program)

6.00 PM IST: Consumer spending

Before Markets Open - PepsiCo Inc. (PEP) Earnings 
---
Fun Fact of The Day 
🌞
While trying to find a cure for AIDS, the Mayo Clinic made glow in the dark cats.
---
You can start investing in US stocks with platforms like Winvesta. Get an account in as little as 15 minutes and start building your global portfolio today.