Discover more from Winvesta Crisps
Learn about US stocks before you invest. Your daily boost of newsworthy stories and deep dives in a bite-sized format. Reading time ~3 minutes.
Over 22,000 subscribers
📈 Tesla Rallies Over 11%, Because it Can!
What you need to know before the US markets open 🇺🇸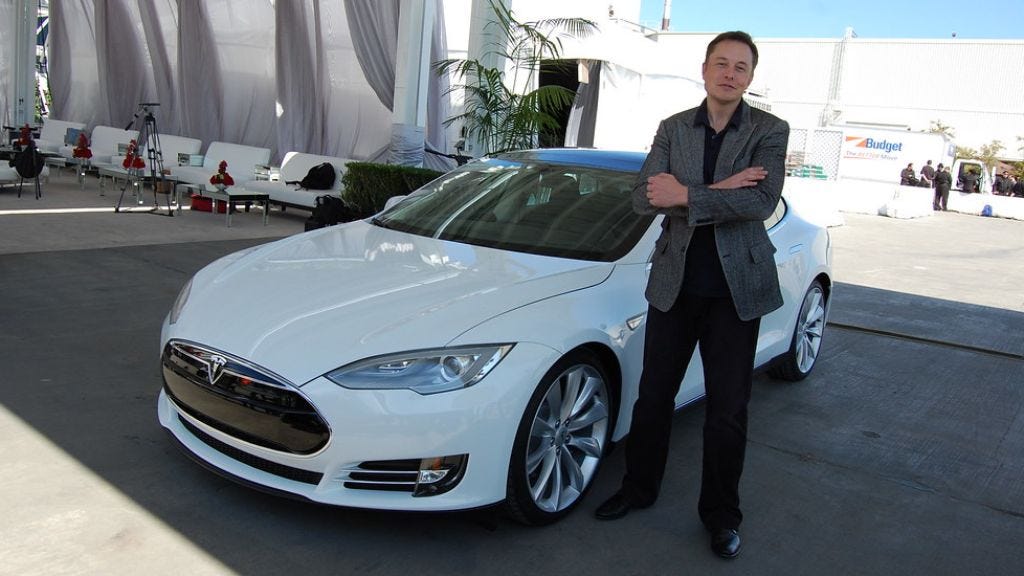 Hey Global Investor, here's what you need to know before the US markets open.
Market Snapshot 📈
S&P 500 (Monday Close) 3,381.99 +9.14 (0.27%)
NASDAQ (Monday Close) 11,129.73 +110.42 (1.00%)
FTSE 100 (5 PM IST) 6145.23 +17.79 (0.29%)
NIFTY 50 (Today's Close) 11,385.35 +138.25 (1.23%)
USDINR (5 PM IST) 74.66 (1 Year +5.05%)
---
Tesla Rallies Over 11%, Because it Can!
Tesla's share price crossed the $1800 mark for the first time yesterday, which took the EV manufacturer's valuation to $342B. The surge in stock price also made Tesla co-founder Elon Musk the fourth richest person in the world.
Tesla stock scored a trifecta yesterday:  an all-time intraday high; a 52-week high; and, closed at a record high. This was despite the reports of a lower number of registrations for Tesla's EVs in China during July. The company has been expanding production capabilities in this important market.
There wasn't any particular reason for this rally, which propelled Tesla's valuation ahead of the consumer product giant Procter & Gamble Co ($337B). Experts believe investors are betting on the company's ability to dominate the automotive market of the future. Then there is the stock split. The shares have rallied 20% since the five-for-one split was announced on August 11.
Tesla shares are currently up 339% YTD and 735% over the last year. That makes the company's market valuation 3.5X the combined valuation of US' Big Three automakers – Ford, Fiat Chrysler, and GM. This valuation is enough to make Tesla a top-10 company in the S&P 500.
Tesla Snapshot 📈
TSLA $1,835.64 +184.93 (+11.20%)
Analyst Rating (35 Ratings) BUY 20%  HOLD 43%  SELL 37%
---
Newsworthy 
📰
No Can Do!: Apple fires back at Epic: 'We won't make an exception' (AAPL -0.26%)

Worth It!:Microsoft's new Flight Simulator was worth a wait (MSFT +0.66%)

Earnings Report: Walmart Q2 earnings soar, led by nearly 100% surge in e-commerce (WMT +2.26%)
---
Later Today 🕒
6.00 pm IST: Housing starts (SAAR)

6.00 pm IST: Building permits (SAAR)

Before Market Open: Home Depot Inc. earning
---
Fun Fact of The Day 
🌞
Hair is the second fastest growing tissue in the body after bone marrow
---
You can start investing in US stocks with platforms like Winvesta. Get an account in as little as 15 minutes and start building your global portfolio today.