💨 Tech Giants Rally on Earnings!
What you need to know before the US markets open 🇺🇸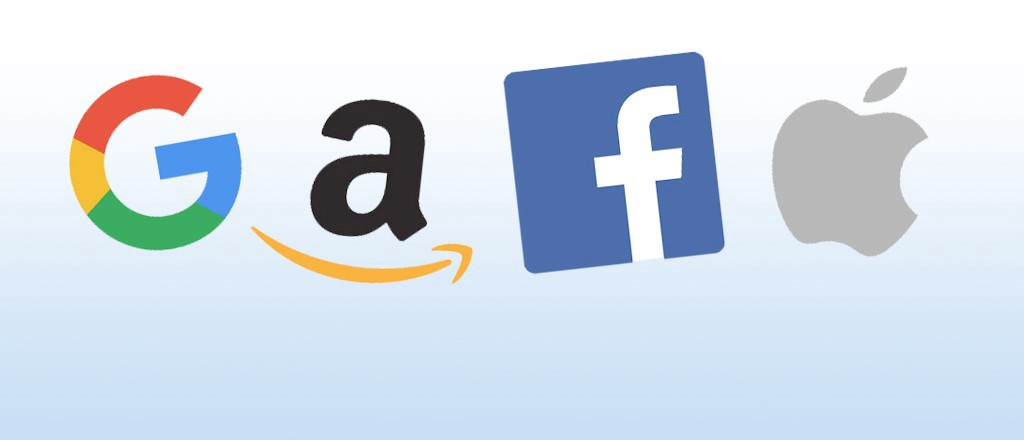 Hey Global Investor, here's what you need to know before the US markets open.
Market Snapshot 📈
S&P 500 (Thursday Close) 3,246.22 −12.22 (0.38%)
NASDAQ (Thurdsday Close) 10,587.81 +44.87 (0.43%)
FTSE 100 (5 PM IST) 5988.14 -1.85 (-0.03%)
NIFTY 50 (Today's Close) 11,073.45 −28.70 (0.26%)
USDINR (5 PM IST) 74.81 (1 Year +8.71%)
---
Big Four Tech Giants Smash Wall Street Earnings Expectations – By a MILE!
Four of the most powerful and influential tech-companies – Amazon, Apple, Facebook, and Google – reported their earnings yesterday and blew away the analysts' expectations.
What Happened? The day after House Judiciary subcommittee grilled four of the world's most powerful CEOs, all four companies posted better than expected Q2 results, driving their stock prices higher.
Here's what happened:
A for Apple!: Apple reported sales worth $59.7B against a forecast of $52.3B with profits of $2.58 per share. The company grew across all verticals, particularly iPad and Mac. The eagerly-anticipated 5G iPhone launch in October also helped the stock rally. The company declared a 4-1 stock split to make shares more accessible to a broader base of investors.
A+ for Amazon!: The e-commerce giant posted $88.9B in sales against an $81.24B forecast, with 40% net growth compared to the same time last year. Profits per share were $10.30 against an expected $1.51. AWS Q2 growth was up 29% and, the quarterly earnings of this division were more than the entire annual revenue of several other cloud services.
Likes for Facebook: The 'Stop Hate for Profit' campaign did little damage to Facebook's earnings. The company posted 11% annual revenue growth to $18.7B and $1.80 profit per share against the expected $17.3B and $1.39 respectively. It also boasts a mind-boggling 3.14B users (40% of the global population) across at least one of its platforms – Facebook, Instagram, Messenger, and WhatsApp.
Great Going Google: Alphabet, Google's parent, reported $38.3B in revenue against a forecast of $37.3B. Profits per share were $10.13 ahead of expected $7.94. However, the income was 2% lower than the year before due to reduced ad spends. Nonetheless, Google Cloud revenues rose 43%, and YouTube's ad revenues were up 6%.
Market Reaction: Apple's stock price closed at $384.76 but rallied 6% in late trading, crossing $400 a share for the first time.
Amazon's share price closed at $3,051.88 and rose over 5% after hours crossing the $3200 mark.
Facebook's stocks rallied as high as 6.2% after hours reaching $249 just below its record intraday high of $250.12.
Google gained just 0.5% after trading hours after closing at $1,538.37
Snapshot
APPL $384.76 +4.60 (1.21%)

GOOGL $1,538.37 +14.86 (0.98%)
AMZN $3,051.88 +18.35 (0.60%)

FB $234.50 +1.21 (0.52%)
---
Newsworthy 
📰
'Soft' Buy?: Nvidia in Advanced Talks to Buy SoftBank's Chip Company Arm (NVDA 1.42%)

Something 'Phishy': Twitter says Spear-phishing Attack on Employees Led to Breach (TWTR -1.18%)

A Big Change: How Apple's Stock Split will Change the Pecking Order in the 124-year Old Dow Industrials (DJIA -0.85%)
---
Later Today 🕒
6.00 pm IST: Personal income

6.0 pm IST: Consumer spending

6.00 pm IST: Core inflation

6.00 pm IST: Employment cost index

Before Market Open: Abbvie Inc Earnings 
---
Fun Fact of The Day 
🌞
Humans can hear frequencies as low as 20 Hertz (Hz) and up to 20,000Hz.
---
You can start investing in US stocks with platforms like Winvesta. Get an account in as little as 15 minutes and start building your global portfolio today.