❄️ Snowflake IPO Gathers Strong Interest
What you need to know before the US markets open 🇺🇸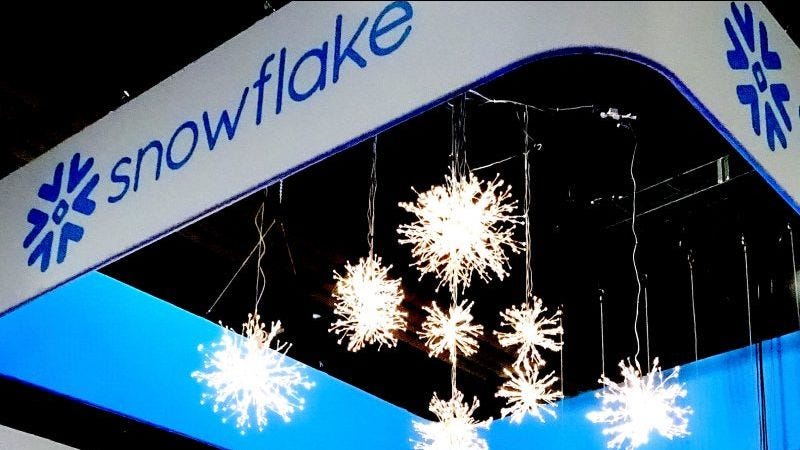 Hey Global Investor, here's what you need to know before the US markets open.
Market Snapshot 📈
S&P 500 (Thursday Close) 3,339.19 −59.77 (1.76%)
NASDAQ (Thursday Close) 10,919.59 −221.97 (1.99%)
FTSE 100 (5 PM IST) 6017.36 +14.04 (0.23%)
NIFTY 50 (Today's Close) 11,464.45 +15.20 (0.13%)
USDINR (5 PM IST) 73.54 (1 Year +0.17%)
---
❄️ Snowflake IPO Gathers Strong Interest
Snowflake's IPO earned a huge vote of confidence with Salesforce and Berkshire Hathaway agreeing to buy $250M worth of stock.
What Happened? In a regulatory filing on Tuesday, San Mateo, CA-based Snowflake said each of Salesforce Ventures and Berkshire Hathaway will purchase $250M of stock at the IPO price.
Berkshire Hathaway will also buy an additional 4.04M shares from one of Snowflake's current shareholders. Overall, Berkshire will likely get a 2.5%-2.6% stake in the company for a total purchase price of more than $500M.
Snowflake is the maker of cloud-based databases that competes directly with Amazon's Redshift and Oracle. Its use among clients more than tripled in 2019, making the company the fastest-growing cloud-based business software product.
Just 6 months back, Snowflake had raised $479M in Series-G round at a valuation of $12.4B with Salesforce as one of the key investors. The fact that Salesforce is doubling down on Snowflake demonstrates the strength of its product offering.
The IPO could raise over $2.7B for the startup and value the company between $20.9B and $23.7B, a significant bump up from its most recent valuation.
Berkshire's involvement is atypical given its predilection towards asset-heavy companies. Snowflake grew its revenue 130% Y-o-Y in the first half of 2020, improved gross margins, and dramatically curtailed losses. Enough to tempt Buffett.
The mid-point of the IPO range is $80 per share. The company will start trading on NYSE from September 16th, 2020, under the ticker "SNOW."
The stock will be available on Winvesta app shortly after it starts trading in the public market.
---
Newsworthy 
📰
Challenge Accepted: Microsoft takes aim at Sony with cloud gaming service (MSFT -2.80%, SNE -1.26%)

Superb Performance: Peloton crushes estimates as sales surge 172%, expects strong demand to continue into 2021 (PTON -3.75%)

Cautious Approach: Google promises to remove search suggestions that might seem political — even if they're true (GOOG -1.60%)
---
Later Today 🕒
6.00 PM IST: Consumer price index

7.15 PM IST: Core CPI

11.30 PM IST: Federal budget
---
Fun Fact of The Day 
🌞
Coca-Cola was the first soft drink in space.
---
You can start investing in US stocks with platforms like Winvesta. Get an account in as little as 15 minutes and start building your global portfolio today.