🛒 Shopify Doubles Revenues, Smashes Wall Street Expectations
What you need to know before US markets open 🇺🇸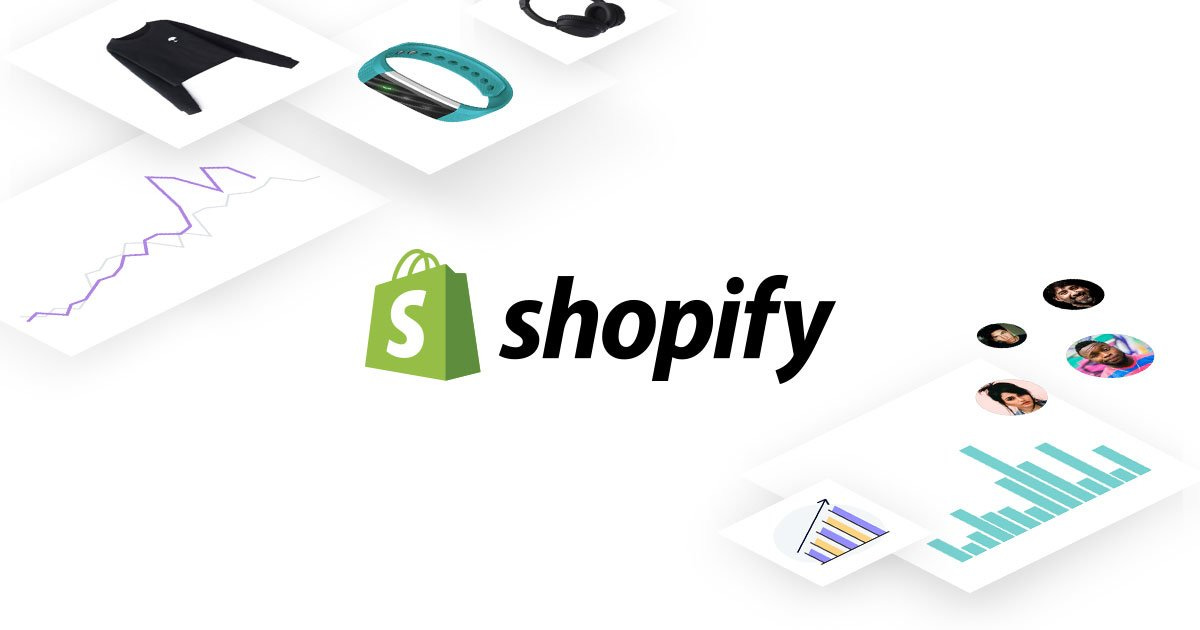 Hey Global Investor, here's what you need to know before the US markets open.
Market Snapshot 📈
S&P 500 (Wednesday Close) 3,258.44 +40.00 (1.24%)
NASDAQ (Wednesday Close) 10,542.94 +140.85 (1.35%)
FTSE 100 (5 PM IST) 6019.82 -111.64 (1.82%)
NIFTY 50 (Today's Close) 11,102.15 −100.70 (0.90%)
USDINR (5 PM IST) 74.81 (1 Year +8.81%)
---
🛒Shopify Comfortably Beats Wall Street Expectations 
Shopify stock scaled new highs as pandemic drives e-Commerce Growth 
What Happened? On Wednesday, Shopify stocks rose as high as 10%, driven by increased online shopping due to the Covid-19 pandemic.  
The company reported Q2 earnings yesterday and trounced earnings and revenue expectations. The gross merchandise value (GMV) – the value of what sells on the platform – reached $30.1B, easily beating Wall Street expectations of $19.9B. The number of new stores on the platform was up 71% in Q2 compared to Q1, and the company expects the momentum to continue into the next quarter.
Shopify had launched a 90-day free trial of its standard plan in May and expects the newly signed-up customers to turn into paying merchants once the trial ends. While the GMV from in-store sales declined 29% due to the lockdown, the company hopes to recover on that front as the stores gradually reopen.
Shopify's Q2 net income stood $36M against a loss of $28.7M, from the same time last year. Adjusted earnings per share rose from 10 cents to $1.05. Revenue doubled to $714.3M during the same time frame, surpassing the market expectation of $511.4M. Merchant solutions revenue climbed 148% to $517.9M vis-à-vis consensus estimates of $312M.
The company has teamed up with names such as Walmart, Facebook, Pinterest, Stripe, and the popularity of Shopify Plus, its premium service targeting big brands, is a bright spot in the company's narrative.
Market Reaction: Shopify's stock has been a big winner during the pandemic with 174% YTD growth and rose 70% over the past quarter. The stock price settled on Wednesday at $1,053.59, a near 7% increase for the day.
Shopify Snapshot
SHOP $1,053.59 +68.59 (+6.96%)
Analyst Rating (33 Ratings) BUY 33%  HOLD 58%  SELL 9%
---
Newsworthy 
📰
Copy That: Zuckerberg Admits Facebook Copied Its Competition (FB+1.38%)

Being Optimistic: AstraZeneca Tops Estimates as Coronavirus Vaccine Hopes Persist (AZN +0.48%)
---
Later Today 🕒
6.00 pm IST: GDP

6.00 pm IST: Initial jobless claims (regular state program)

6.00 pm IST: Continuing jobless claims (regular state program)

6.00 pm IST: Continuing jobless claims (total, NSA)

Before Market Open: Eli Lilly and Co Earnings 

After Market Close: Amazon.com Inc Earnings
---
Fun Fact of The Day 
🌞
The Largest Flower in the World is Rafflesia Arnoldii. It can Grow as Big as an Umbrella.
---
You can start investing in US stocks with platforms like Winvesta. Get an account in as little as 15 minutes and start building your global portfolio today.