Discover more from Winvesta Crisps
Learn about US stocks before you invest. Your daily boost of newsworthy stories and deep dives in a bite-sized format. Reading time ~3 minutes.
Over 22,000 subscribers
🚢 Ships Ahoy! - Cruise To Set Sail from November
What you need to know before the US markets open 🇺🇸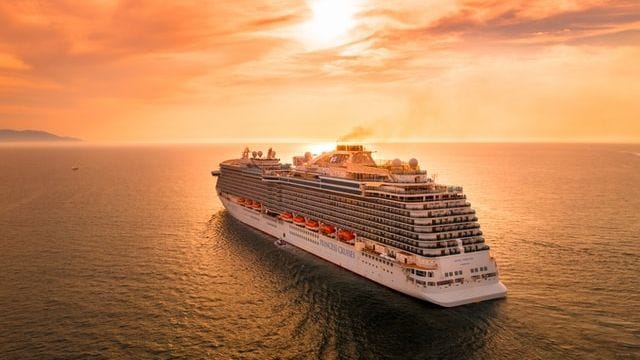 Hey Global Investor, here's what you need to know before the US markets open.
Market Snapshot 📈
S&P 500 (Wednesday Close) 3,419.45 +58.50 (1.74%)
NASDAQ (Wednesday Close) 11,364.60 +210.00 (1.88%)
FTSE 100 (5 PM IST) 5974.58 +28.33 (0.47%)
NIFTY 50 (Today's Close) 11,834.60 +95.75 (0.82%)
USDINR (5 PM IST) 73.29 (1 Year +2.97%)
---
🚢 Ships Ahoy!
The cruise ship industry will set sail beginning November 1 after the CDC and the White House Covid-19 Task Force agreed to lift the no-sail ban early.
What Happened? The CDC and the White House have come to an agreement to get the cruise ships back in business by this month end. This is a huge relief for industry stalwarts such as Carnival, Royal Caribbean, and Norwegian Cruise Line Holdings. Cruise lines have been reeling under the weight of a complete halt of their operations, with the pandemic ensuring demand destruction in the travel and tourism industry at large.
On Tuesday, the Cruise Line International Association (CLIA) announced that its 50+ member cruise lines would carry out pre-boarding Covid-19 tests for all crew and passengers on ships with over 250 people. Details on the nature of testing and timeline will be clarified in due course. 
This is the first in a series of steps that aim to bring the cruise line industry back into action. Cancellations and refunds have certainly hit the cruise line industry, but it's not a backbreaker. The industry has enough liquidity to get through the situation. Royal Caribbean and Carnival, for instance, have made it easy for travelers to cancel bookings and get money back on time. Whether that will be enough to regain consumers' trust is anybody's guess. 
There are so many variables to consider. There will be takers hungry to whet their appetite for travel. Yet, travelers with cruise credits or cash refunds will want to see consistency in operations before jumping on board. There's bound to be some skepticism regarding the efficacy of the many safety measures and protocols. There will be questions about these new procedures putting a dampener on the cruise experience itself. 
To set these concerns and more to rest, and to reassure customers to take the leap, it seems November can't come soon enough for the industry.
Market reaction: Carnival was up 5.27% to close at $15.99 on Wednesday, and is up 2.13% during before-hours trading, at $16.33. Royal Caribbean on its part was up 2.78% to close at $68.02 on Wednesday. It's up 1.25% in before-hours trading at $68.79.
Company Snapshot 📈
RCL $68.02 +1.84 (+2.78%)
CCL $15.99 +0.80 (+5.27%)
---
Newsworthy 
📰
IPO Calling: Airbnb burned through $1.2 billion ahead of IPO 

Firewall: Arm exec says 'firewalls' will protect customer info after Nvidia deal (NVDA +1.66%)

Streaming Games: Twitch seems to have picked up most of Mixer's streamers
---
Later Today 
🕒
6.00 PM IST: Initial jobless claims(state program, SA)

6.00 AM IST: Continuing jobless claims (state program, SA)

Before Market Open: Acuity Brands Inc (AYI) Earnings

Before Market Opens: Domino's Pizza Inc. (DPZ) Earnings
Fun Fact of The Day 
🌞
It snowed in the Sahara desert for 30 minutes on the 18th February 1979.
---
You can start investing in US stocks with platforms like Winvesta. Get an account in as little as 15 minutes and start building your global portfolio today.