📈 Nikola's Stocks Rallies Over 20%
What you need to know before the US markets open 🇺🇸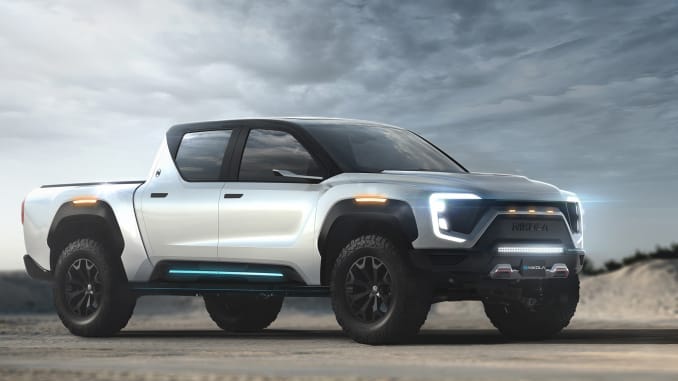 Hey Global Investor, here's what you need to know before the US markets open.
Market Snapshot 📈
S&P 500 (Monday Close) 3,294.61 +23.49 (0.72%)
NASDAQ (Monday Close) 10,902.80 +157.52 (1.47%)
FTSE 100 (5 PM IST) 6048.44 15.59 (+0.25%)
NIFTY 50 (Today's Close) 11,095.25 +203.65 (1.87%)
USDINR (5 PM IST) 75.12 (1 Year +7.87%)
---
Nikola Stock Surges over 20% Ahead of Earnings Call
Nikola stock price rallied yesterday as analysts called a "Short-Term Buy" recommendation ahead of the company's earnings report.
What Happened? Deutsche Bank issued a "Short-Term Buy" rating to Nikola, even as its long-term outlook for the company remains "Hold." This resulted in a 10% rally in the share price during Monday's trading hours. Executive Chairman Trevor Milton's update on Nikola's balance sheet also helped drive the price.
Emmanuel Rosner, an analyst at Deutsche Bank, added the EV start-up to the bank's short-term "Catalyst Call Buy List." Nikola's revenue isn't the main attraction for tomorrow's report. Instead, the company could use the earnings call to provide updates on the much-awaited BEV trucks while also sharing the latest developments on its hydrogen refueling network and the Badger pickup. 
Nikola has had a bumpy ride recently. The recent announcement that the company's warrants would be available for redemption into shares saw the stock price nose-dive. However, it seems the excitement about electric vehicles is back. Executive Chairman Trevor Milton tweeted Nikola has $881M in cash and an additional $60M in warrants.
Market Reaction: Nikola's stock price rose 21.63% to close at $36.49. The share price is up 1.15% before trading hours.
Nikola Snapshot
NKLA $36.49 +6.49 (+21.63%)
---
Newsworthy 
📰
Quid Pro Quo: What Microsoft should demand in exchange for its 'payment' to the US government for TikTok (MSFT +5.62%)

Heavy Loss: BP reports second-quarter loss after major write-downs, halves dividends (BP +0.23)

Bond, Google's Bond: Google owner Alphabet issues record $10 billion bonds at a lowest-ever price (GOOGL -0.35%)
---
Later Today 🕒
7.30 pm IST: Factory Orders

After Market Close: Walt Disney Co Earnings

After Market Close: Nikola Corp Earnings
---
Fun Fact of The Day 
🌞
Whale 'vomit' is used in perfumes
---
You can start investing in US stocks with platforms like Winvesta. Get an account in as little as 15 minutes and start building your global portfolio today.