Discover more from Winvesta Crisps
Learn about US stocks before you invest. Your daily boost of newsworthy stories and deep dives in a bite-sized format. Reading time ~3 minutes.
Over 22,000 subscribers
〽 Is the Tech Wave Receding?
What you need to know before the US markets open 🇺🇸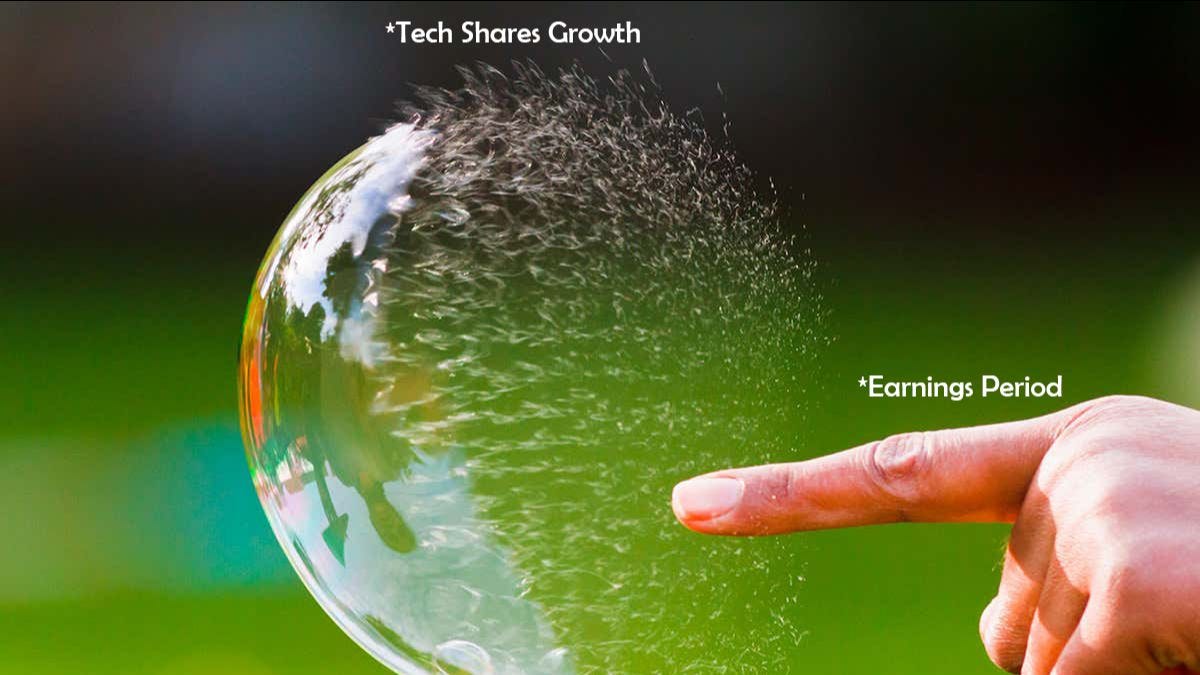 Hey Global Investor, here's what you need to know before the US markets open.
Market Snapshot 📈
S&P 500 (Friday Close) 3,215.63 −20.03 (0.62%)
NASDAQ (Friday Close) 10,363.18 −98.24 (0.94%)
FTSE 100 (5 PM IST) 6108.49 -15.33 (-0.25)
NIFTY 50 (Today's Close) 11,131.80 −62.35 (0.56%)
USDINR (5 PM IST) 74.77 (1 Year +8.54%)
---
Is The Tech Wave is Receding?
The earnings season hasn't been kind to tech giants.
What Happened? Amidst the global pandemic, growing unemployment, and social unrest, tech shares rallied, soaring beyond 100% in some cases. Wall Street played along, raising forecasts and price targets. However, two weeks into the earnings period, the air is steadily leaking from the 'tech bubble.'
Key Highlights
Do Not Take Growth for Granted:Netflix had two strong quarters, that cumulatively added over 25M new subscribers. However, in Q3, the streaming giant is expected to add only 2.5 million, less than half of the market estimates. This performance, in turn, calls into question some of the high-flying stocks such as Peloton Interactive, Zoom, and Shopify, among others.
Tech isn't Immune to Recession: IBM had a better-than-expected Q2. The company's cloud segment grew 30% and now accounts for a third of sales. However, the rest of the business is struggling. With several industries facing financial pressure, demand for the company's services declined sharply and could go down further. This is a wake-up call for any business relying on selling IT services or on-premises software.
Expectations are High: Microsoft reported record growth last week driven by optimism around its cloud business and surprising demand for consumer-facing segments like Xbox and Surface PCs. However, profit margins were down, and the cloud segment decelerated 11 percentage points from Q1. These developments have put pressure on Amazon and Google cloud services.  These two tech titans report earnings this week.
Past Results can Take You Only So Far: Intel was in the spotlight last week, not because of its strong quarter, but for considering the outsourcing of chip production to more-capable entities. For a company once revered for its manufacturing prowess, this is an embarrassment. The takeaway? Stock price reflects the potential for future performance, not so much past results.  
---
Winvesta Writes ✍🏻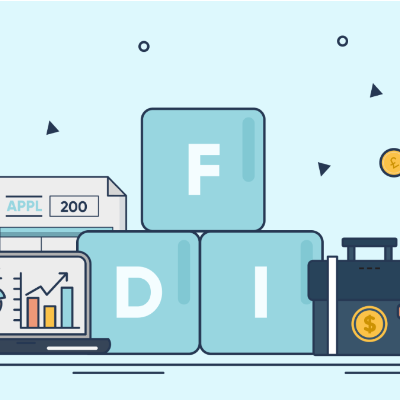 Does Your Investment Portfolio Reflect India's FDI Policy?

India needs the FDI for generating employment and bolstering its GDP. Reducing domestic ownership limits helps achieve it. But be mindful of whether this change reflects in your investment portfolio.
---
Newsworthy 
📰
We Don't Trust You Anymore!: Slack Files Antitrust Complaint against Microsoft (WORK -2.08%, MSFT -0.61%)

Make in India: Apple Starts Making First Flagship iPhone in India (AAPL -0.25%)

'Affirm'ative!: Affirm, Shopify Partner for New Interest-Free, Zero-Fee Online Shopping Option (SHOP +0.15%)
---
Later Today 🕒
6.00 pm IST: Durable goods orders

6.00 pm IST: Core capital goods orders
---
Fun Fact of The Day 
🌞
There's a Library of Smells in France
---
You can start investing in US stocks from India with platforms like Winvesta. Get an account in as little as 15 minutes and start building your global portfolio today.