Discover more from Winvesta Crisps
Learn about US stocks before you invest. Your daily boost of newsworthy stories and deep dives in a bite-sized format. Reading time ~3 minutes.
Over 22,000 subscribers
⚡ Hi, Speed! – Apple to Unveil 5G iPhone Today
Disney reorganizes media, investors love it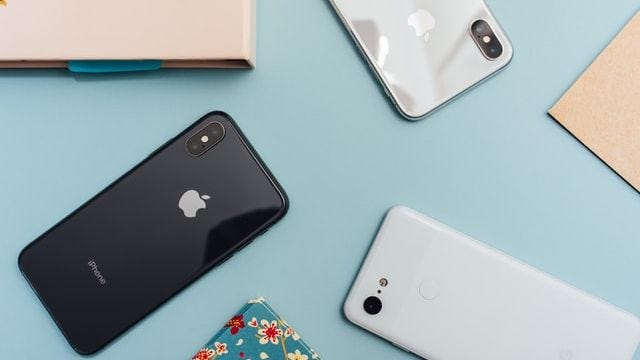 Hey Global Investor, here's what you need to know before the US markets open.
Market Snapshot 📈
S&P 500 (Monday Close) 3,534.22 +57.09 (1.64%)
NASDAQ (Monday Close) 11,876.26 +296.32 (2.56%)
FTSE 100 (5 PM IST) 5994.63 -6.75 (-0.11%)
NIFTY 50 (Today's Close) 11,934.50 +3.55 (0.030%)
USDINR (5 PM IST) 73.29 (1 Year +3.42%)
---
iPhone, Meet 5G!
The smartphone giant is gearing up for the long-awaited 5G iPhone launch, which will be done virtually in an event aptly titled, "Hi, Speed!"
What is Happening? After months of building up excitement among investors, Apple is unveiling the first generation of 5G iPhones, called the iPhone 12. Already leaked details show four models in the price range $699 -  $1099.
There is some speculation about AirPods Studio – new Apple-branded high-end over-ear headphones, and AirTags – a Bluetooth tracking device. But there's no question the event is all about the iPhone. And it comes about a month after the company unwrapped new Apple Watches, iPads, and subscription bundles. Apple may tie some of these services to the purchase of the new iPhones.
It may be a while before users can leverage the full functionality of the new iPhone since carriers in the US are still building their 5G networks. Apple has been tight-lipped about the network support.
Nonetheless, Apple expects 5G to be the main selling point for the new models. The company will debut two regular models and two Pro versions with higher-end cameras and 3D Lidar sensing for superior AR capabilities. Production has already begun for all four models.

While concerns regarding access to reliable 5G connectivity are real, and questions are being asked about what that will mean for people wanting to upgrade their iPhones, the market has clearly shrugged them off. Apple shares posted the biggest gains on Monday since July 31st when the stock closed up 10.47% after reporting a blowout quarter.
Market reaction: Apple shares soared 6.35% on Monday to close at $124.40. The stock is up another 2.18% in pre-market trading.
Company Snapshot 📈
AAPL $124.40 +7.43 (+6.35%)
Analyst Rating (40 Ratings) BUY 58%  HOLD 33%  SELL 10%
---
Newsworthy 
📰
Change in Direction: Disney reorganizes media, entertainment businesses to focus on streaming (DIS -0.01%)

Mixed Reaction: Snowflake's growth momentum draws cheers, but valuation concerns remain (SNOW +2.50%)

Dreaming Big: eBay steps up its sneaker game as resale business expected to hit $30 billion (EBAY -0.12%)
---
Later Today 
🕒
6.00 PM IST: Consumer price index

6.00 PM IST: Core CPI

After Market Close: American National Group Inc (ANAT) Earnings

Before Market Open: AZZ Inc (AZZ) Earnings

Before Market Open: Delta Air Lines Inc (DAL) Earnings

Before Market Open: Johnson & Johnson (JNJ) Earnings
---
Fun Fact of The Day 
🌞
Paraskavedekatriaphobia is the fear of Friday the 13th.
---
You can start investing in US stocks with platforms like Winvesta. Get an account in as little as 15 minutes and start building your global portfolio today.