🚘 Ford Smashes Wall Street Expectations for Q3 Earnings
Under Jim Farley's leadership, Ford is experiencing a surge in sentiment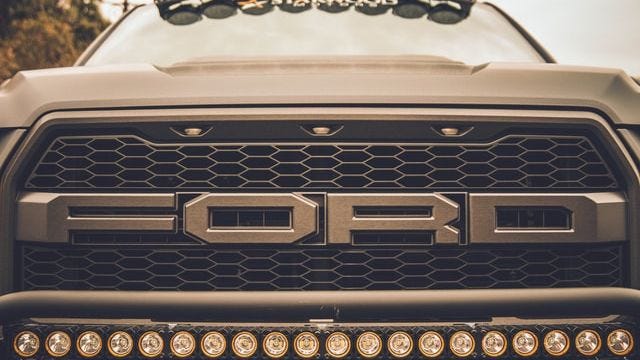 Hey Global Investor, here's what you need to know before the US markets open.
Market Snapshot 📈
S&P 500 (Wednesday Close) 3,271.03 −119.65 (3.53%)
NASDAQ (Wednesday Close) 11,004.87 −426.48 (3.73%)
FTSE 100 (5 PM IST) 5586.24 +3.44 (0.061%)
NIFTY 50 (Today's Close) 11,670.80 −58.80 (0.50%)
USDINR (5 PM IST) 74.47 (1 Year +4.71%)
---
Ford Posts Strong Q3 Earnings
Ford is experiencing a surge in sentiment under the leadership of Jim Farley and benefitted from stronger-than-expected demand for its pricey pickup trucks.
Background: The name Ford still carries weight in the automobile industry. Yet, in the three years when former CEO Jim Hackett was at the helm, the company's stock was down 40%. Hackett undertook an $11B restructuring plan that didn't excite investors, and the company continued to struggle. In August, Chairman Bill Ford, great-grandson of founder Henry Ford, announced Hackett's retirement. On October 1st, Jim Farley, until then, Ford's COO, became the company's fourth CEO since the Great Recession.

Hackett was criticized for lack of transparency and for the pace of execution of the restructuring. Farley, on the other hand, started with the promise of greater transparency, offering purposeful and meaningful KPIs for tracking the company's progress. He assured investors of a clear turnaround plan for fixing the automotive business.
What Happened?: Ford reported better-than-expected Q3 as the automaker benefitted from robust demand in its North American business, specifically, trucks, SUVs, commercial vehicles.
Key Q3 Numbers:
Adjusted EPS: $0.65 vs. $0.19 expected

Sales of $37.5B Vs. $35.5 expected

Operating profit: $3.6B Vs. $1.4B expected
For the year, Ford expects to stay in the black compared to expectations of a loss. There are also some exciting developments to look forward to. The electric Mustang Mach-E model is expected to be ready for consumers in the coming weeks. The sense of euphoria under Farley's leadership is unmistakable. The turnaround that has been a long time coming seems to be right around the corner.
Market Reaction: Ford closed at $7.70, down 2.78%; the stock is up 5.06% before-hours. The stock is down ~17% YTD.
Company Snapshot 📈
F $7.70 -0.22 (-2.78%)
Analyst Rating (13 Ratings) BUY 17% HOLD 78% SELL 6%
---
Newsworthy
📰
Proposal Accepted: Tiffany accepts new takeover terms from LVMH (TIF +0.83%)

"Marvell"ous: Marvell near deal to buy semiconductor rival Inphi for as much as $10 billion (MRVL -4.67%)

Happy Holidays: Mark Zuckerberg just gave Facebook employees all of Thanksgiving week off (FB -5.51% )
---
Later Today
🕒
6.00 PM IST: Gross domestic product (SAAR)

6.00 PM IST: Initial jobless claims (total, NSA)

Before Market Open: At Home Group Earnings (HOME)

After Market Close: Apple Inc Earnings (AAPL)

After Market Close: Alphabet Inc Earnings (GOOGL)

After Market Close: Amazon.com Inc Earnings (AMZN)
---
Fun Fact of The Day
🌞
On average, kids ask 300 questions a day.
---
You can start investing in US stocks with platforms like Winvesta. Get an account in as little as 15 minutes and start building your global portfolio today.