💍 Find TikTok US a Suitor!
What you need to know before the US markets open 🇺🇸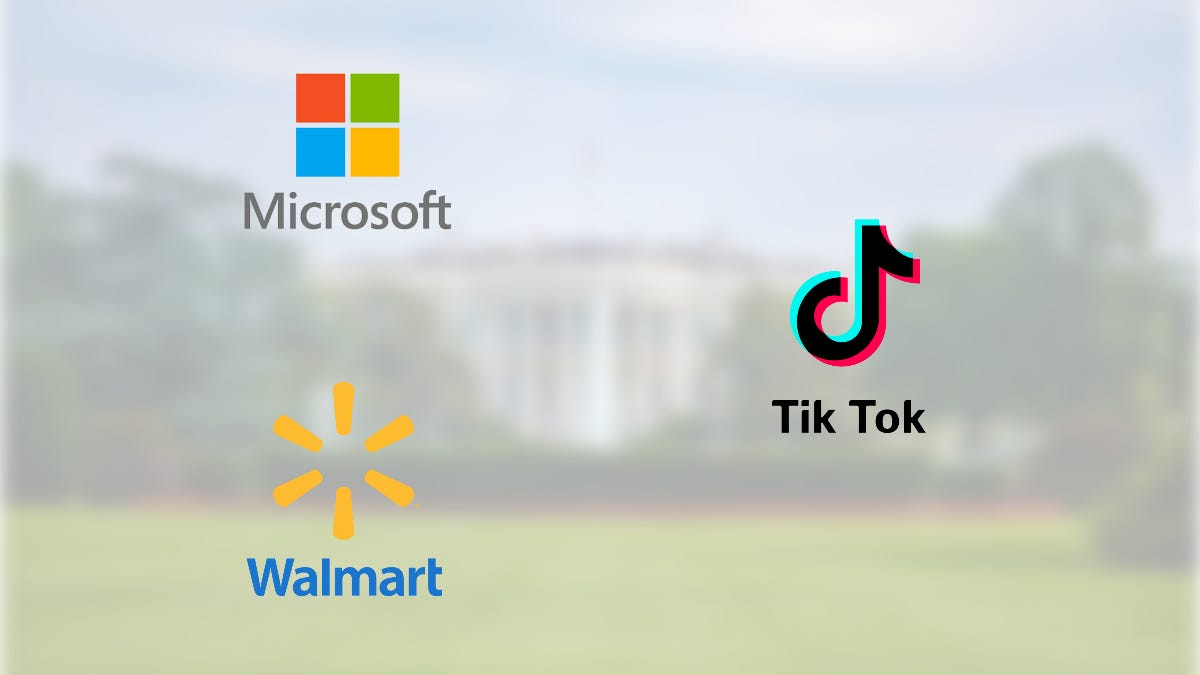 Hey Global Investor, here's what you need to know before the US markets open.
Market Snapshot 📈
S&P 500 (Thursday Close) 3,484.55 +5.82 (0.17%)
NASDAQ (Thursday Close) 11,625.34 −39.72 (0.34%)
FTSE 100 (5 PM IST) 6004.18 +4.19 (+0.07%)
NIFTY 50 (Today's Close) 11,647.60 +88.35 (0.76%)
USDINR (5 PM IST) 73.32 (1 Year +3.70%)
---
Find TikTok US a Suitor!
Walmart jumps into the TikTok fray, joins the bid with Microsoft for TikTok's US assets.
Walmart's shares jumped 4.5% yesterday, it's biggest gain in seven weeks when the Big Box retailer's confirmed it's pursuing TikTok's US operations in a partnership with Microsoft. This was enough for investors to get excited and drive up the retail giant's stock price.
What happened? First, it was Microsoft. Then Twitter. Followed by Oracle. Alphabet in the mix. And now Walmart. There is no dearth of interested players when it comes to acquiring TikTok's US business. Walmart was earlier leading a syndicate that included Softbank and Alphabet along with a couple of smaller investors. However, the US government was more interested in the lead investor being a technology company, given the national security imperative that was the narrative for forcing ByteDance (TikTok's parent company) to sell the US assets. This forced Walmart to align with Microsoft in the negotiations to carve out TikTok US.
A statement from the company said, "We are confident that a Walmart and Microsoft partnership would meet the expectations of US TikTok users while satisfying the concerns of US government regulators." A successful bid will mean Walmart becoming a more credible rival to Amazon, since the company is getting ready to launch its delivery subscription service, Walmart+, to compete against Amazon Prime. Access to TikTok could even catapult Walmart into "social commerce" against Facebook Shop and Instagram Shopping.
The deal, if approved, would give instant access to Walmart to millions of consumers who could buy its products. In a filing this week, TikTok said it has nearly 100M monthly active users in the US, up 800% since January 2018.
Market Reaction: Walmart's shares hit a 52-week high of $139.35 on Thursday, before settling down at $136.63, bringing the company's market cap in the neighborhood of $387B.
Walmart Snapshot 📈
WMT $136.63 +5.93 (4.54%)
Analyst Rating (33 Ratings) BUY 76%  HOLD 18%  SELL 6%
---
Newsworthy 
📰
Blocked: Apple blocks Facebook update that called out 30-percent App Store 'tax' (AAPL -1.20%, FB -3.52%)

HALO There!: Amazon announces HALO, a fitness band and app that scans your body and voice. (AMZN -1.22%)

Go Live: GoPro launches live streaming service for premium subscribers (GPRO -0.85%)
---
Later Today 🕒
6:00 PM IST: Personal income

6:00 PM IST: Consumer spending

6.00 PM IST: Core inflation
---
Fun Fact of The Day 
🌞
A lion's roar can be heard up to eight kilometres away
---
You can start investing in US stocks with platforms like Winvesta. Get an account in as little as 15 minutes and start building your global portfolio today.