👍 FB's TikTok Rival Takes Zuck Past $100B
What you need to know before the US markets open 🇺🇸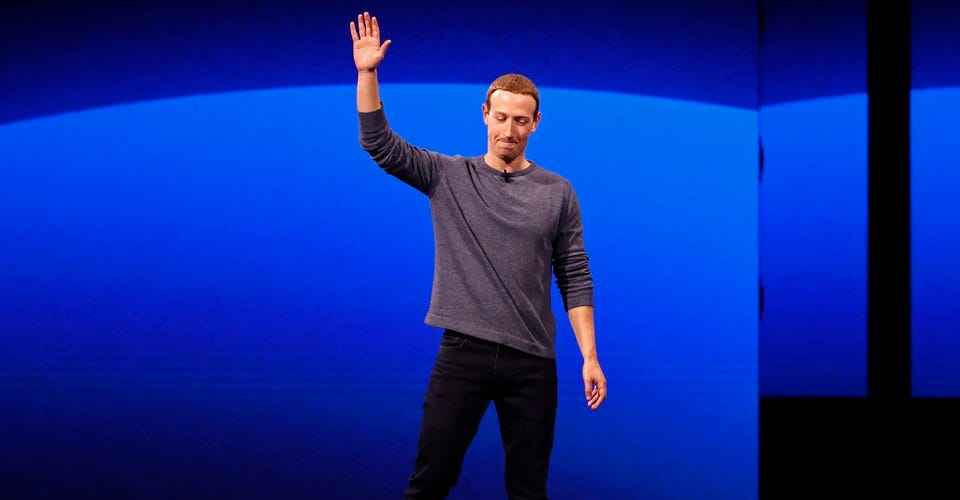 Hey Global Investor, here's what you need to know before the US markets open.
Market Snapshot 📈
S&P 500 (Thursday Close) 3,349.16 +21.39 (0.64%)
NASDAQ (Thursday Close) 11,108.07 +109.67 (1.00%)
FTSE 100 (5 PM IST) 5984.24 -120.48 (-1.97%)
NIFTY 50 (Today's Close) 11,214.05 +13.90 (0.12%)
USDINR (5 PM IST) 75.01 (1 Year +5.28%)
---
Mark Zuckerberg's Wealth Hits $100B after Unveiling TikTok Rival
The Facebook founder's net worth crossed the $100B mark after the company announced the launch of Instagram Reels in the US.
What Happened? Mark Zuckerberg became just the third person to join the exclusive 'Centibillionaire Club' along with Amazon's Jeff Bezos and Microsoft's Bill Gates. Yesterday, Facebook's stock rallied over 6% following the announcement of the US launch of Instagram Reels – a rival to the controversial Chinese app TikTok – helping Zuckerberg reach the milestone.
Almost all of Zuckerberg's fortune comes from the 13% stake he owns in the company, which he founded and controls even today. Facebook's share price has shot up 82% since mid-April as Covid-19- forced millions to stay indoors, and left businesses scrambling to go digital. The social media giant also posted record revenues last week and highlighted the fact that 40% of the global population uses at least one of its services once per month.
Zuckerberg has come under the spotlight as his company and personal fortune continue their relentless onward march. Late last month, he, along with Bezos, Apple's Tim Cook, and Google's Sundar Pichai defended themselves against accusations of monopoly power in a hearing before the US Congress.
Market Reaction: Facebook share price closed 6.49% higher at $265.28.
Facebook Snapshot
FB $265.28 +16.16 (+6.49%)
Analyst Rating (48 Ratings) BUY 83%  HOLD 13%  SELL 4%
---
Newsworthy 
📰
Presidential Warning: Trump issues executive orders banning U.S. transactions with WeChat and TikTok in 45 days 

Surprise Delivery: Uber's delivery business tops core ride-hailing as pandemic rocks earnings (UBER +4.55%)

Non-compliant: Apple confirms cloud gaming services like xCloud and Stadia violate App Store guidelines (MSFT +3.49%)
---
Later Today 🕒
6.00 pm IST: Nonfarm payrolls

6.00 pm IST: Unemployment rate

6.00 pm IST: Average hourly earnings

7.30 pm IST: Wholesale inventories
---
Fun Fact of The Day 
🌞
The femur, or thighbone, is the longest and strongest bone of the human skeleton
---
You can start investing in US stocks with platforms like Winvesta. Get an account in as little as 15 minutes and start building your global portfolio today.