Discover more from Winvesta Crisps
Learn about US stocks before you invest. Your daily boost of newsworthy stories and deep dives in a bite-sized format. Reading time ~3 minutes.
Over 22,000 subscribers
⏸️ Eli Lilly's COVID-19 Trial Paused
iPhone 12 event: 7 biggest announcements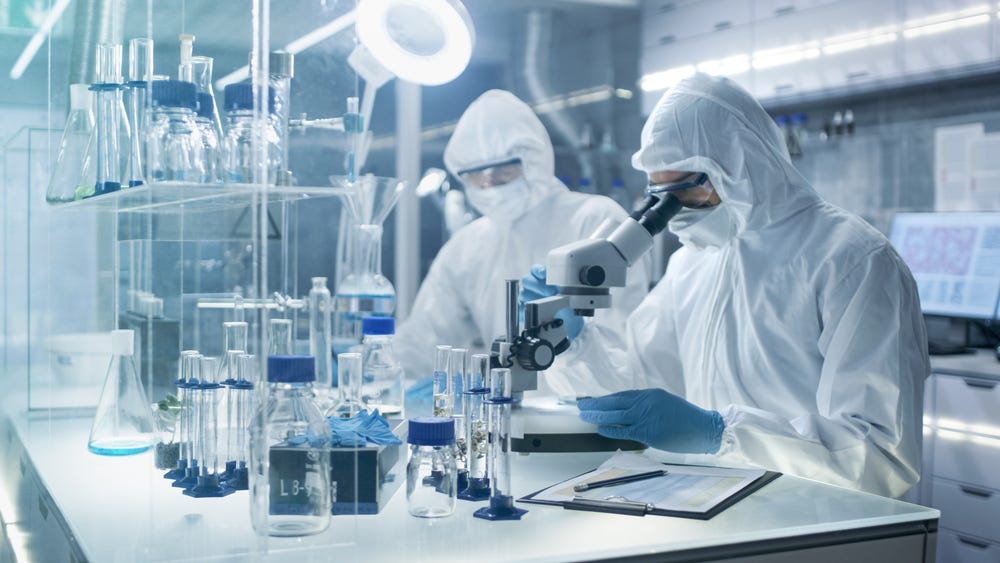 Hey Global Investor, here's what you need to know before the US markets open.
Market Snapshot 📈
S&P 500 (Tuesday Close) 3,511.93 −22.29 (0.63%)
NASDAQ (Tuesday Close) 11,863.90 −12.36 (0.10%)
FTSE 100 (5 PM IST) 5960.90 -8.81 (0.14%)
NIFTY 50 (Today's Close) 11,971.05 +36.55 (0.31%)
USDINR (5 PM IST) 73.31 (1 Year +3.05%)
---
Eli Lilly COVID Antibody Trial Paused Because of Safety Concerns
Phase three trial of Lilly's ACTIV-3 Monoclonal antibody treatment for COVID-19 paused due to potential safety concerns.

Background: Pharma companies have been aggressively working to bring treatments to COVID-19 to the market. Eli Lilly, Johnson & Johnson, and Gilead Sciences are some of the names working to address the pandemic.
What Happened? An independent data safety monitoring board (DSMB) recommended pausing enrollment in the US government-sponsored ACTIV-3 trial as per the company's statement. Lilly didn't advise the reason behind the panel's recommendation. The news of the trial's pause follows Johnson & Johnson's similar decision because of a sick volunteer.
Eli Lilly is one of the several pharma companies developing monoclonal antibody therapies that can potentially stem the spread of early COVID-19 symptoms. Government health officials and pharmaceutical executives see the treatment as a potential cure.
The therapy has been in the spotlight in recent days after President Donald Trump received a similar treatment developed by Regeneron Pharmaceuticals. Post recovery, Trump has called the treatment as a "cure" and vowed to push for its approval in the US.

The ACTIV-3 trial is designed to test Lilly's monoclonal antibody in combination with Gilead Science Inc.'s antiviral Remdesivir. Backed by the Trump administration, the 300-participant trial is part of the National Institute of Health's "ACTIV" program to find a cure for COVID-19
Such pauses for large clinical trials are not uncommon and don't necessarily mean anything is wrong with the treatment. The monitoring board must make a final decision before any further action. Lilly said it is supportive of the monitoring board's decision to "cautiously ensure the safety of the patients participating in the study."

Market reaction: Eli Lilly closed at $150.08, down 2.85%
Company Snapshot 📈
LLY $150.08 -4.41 (-2.85%)
Analyst Rating (15 Ratings) BUY 60%  HOLD 40%  SELL 0%
---
Newsworthy 
📰
Wait a Minute: Johnson & Johnson's coronavirus vaccine trial is paused after 'adverse event' in a participant (JNJ -2.29%)

No Freebies: Netflix stops offering free trials to U.S. viewers (NFLX +2.65%)

Hi, Speed: Apple's iPhone 12 event: the 7 biggest announcements (AAPL -2.65%)
---
Later Today 
🕒
6.00 PM IST: Initial jobless claims (regular state program, SA)

6.00 PM IST: Continuing jobless claims (regular state program, SA)

After Market Close: United Airlines Holdings Inc (UAL) Earnings

Before Market Open: Wells Fargo & Co (WFC) Earnings

Before Market Open: UnitedHealth Group Inc (UNH) Earnings

Before Market Open: Goldman Sachs Group Inc (GS) Earnings
---
Fun Fact of The Day 
🌞
The word "emoji" comes from the Japanese words "e" and "moji", which mean "picture" and "character"
---
You can start investing in US stocks with platforms like Winvesta. Get an account in as little as 15 minutes and start building your global portfolio today.