Discover more from Winvesta Crisps
Learn about US stocks before you invest. Your daily boost of newsworthy stories and deep dives in a bite-sized format. Reading time ~3 minutes.
Over 22,000 subscribers
✈️ Boeing Stock is Flying. Here's Why.
What you need to know before the US markets open 🇺🇸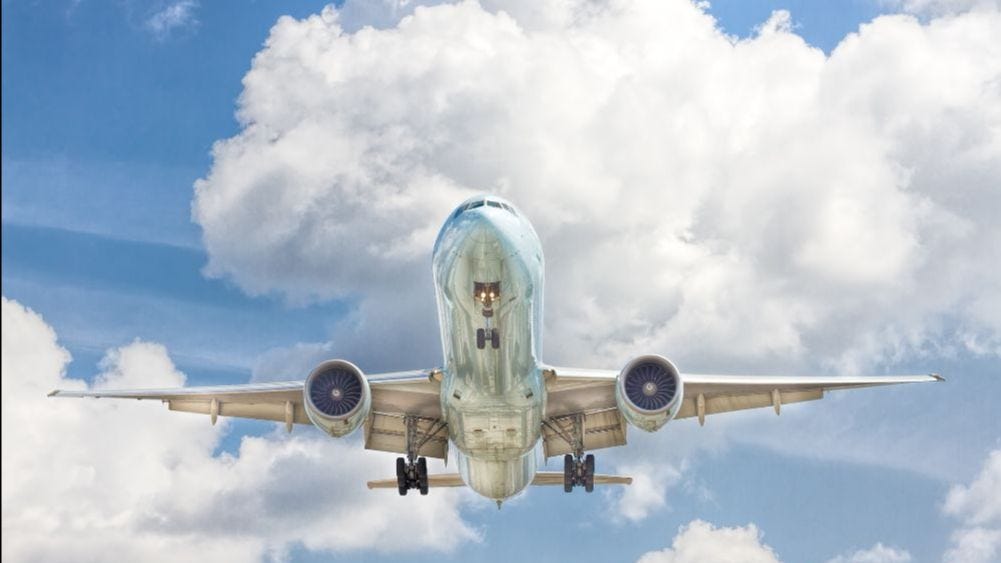 Hey Global Investor, here's what you need to know before the US markets open.
Market Snapshot 📈
S&P 500 (Monday Close) 3,360.47 +9.19 (0.27%)
NASDAQ (Monday Close) 10,968.36 −42.63 (0.39%)
FTSE 100 (5 PM IST) 6197.51 +146.92(2.42%)
NIFTY 50 (Today's Close) 11,322.50 +52.35 (0.46%)
USDINR (5 PM IST) 75.25 (1 Year +5.57%)
---
✈️ 
Boeing Shares Rally Over 5% 
Boeing emerged as the biggest gainer on the DJIA after the Transportation Security Administration (TSA) reported over 831K passengers traveled on flights in the US on Sunday.
What Happened? Boeing shares gained 5.5% Monday, adding 64 points to the Dow's 358-point gain. The TSA announced a nearly 10X growth in travelers since mid-April, with 831,000 travelers screened at US airports on Sunday. Although nowhere close to the 2.6M fliers that traveled this time last year, the modest 831K travelers is a reason to cheer after Covid-19 decimated demand for commercial air travel. The number of Covid-19 cases in the country is trending lower, which is good news for the broader travel sector.
However, market experts are cautious. Air traffic may have spiked 10X on one particular day, but that doesn't mean the number will sustain in the face of 5M+ reported Covid cases in the US thus far. It will take a lot more than over 830K passengers a day to turn the fortunes of Boeing.
Separate from the Covid-related slowdown, Boeing also suffered a significant setback due to the global grounding of Boeing 737 Max airplanes, as a result of the twin crashes within five months. With its current market cap of $100B, there's a long way to go before the company regains its lost luster.
Market Reaction: Boeing share rallied 5.52%, finally settling at $179.41. The stock is up 2.07% before trading hours.
---
Winvesta Writes ✍🏻
What is Good Faith Violation When Trading in US Stocks?
A good faith violation (GFV) occurs if you purchase a stock and sell it before the funds that you used to buy it have settled. It's called 'good faith violation' because there was no effort in 'good faith' to add necessary funds in the account before the settlement date.
---
Newsworthy 
📰
It's in Our Genes: Levi's CEO: Americans are still wearing jeans despite working from home during the coronavirus pandemic (LEVI +3.28%)

Order Secured: Nikola's stock jumps after securing 2,500 electric garbage truck order (NKLA  +22.03%)

Yes! Profits!: SoftBank posts $11.8 billion profit in Q2
---
Later Today 🕒
6.00 pm IST: Consumer price index

6.00 pm IST: Core CPI

11.30 pm IST: Federal budget
---
Fun Fact of The Day 
🌞
Himalaya's base was once a sea floor
---
You can start investing in US stocks with platforms like Winvesta. Get an account in as little as 15 minutes and start building your global portfolio today.