💵 A $500 Million Mirror
What's Going on in the US Markets Today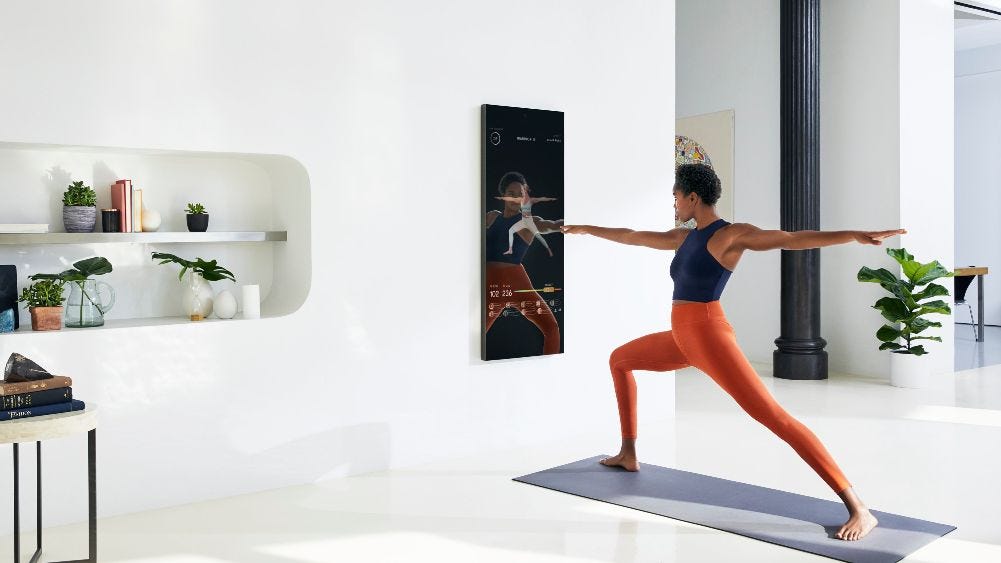 Hey Global Investor, here's what you need to know before the US markets open.
---
Market Snapshot 📈
S&P 500 (Thursday Close) 3,130.01 +14.15 (0.45%)
NASDAQ (Thursday Close) 10,207.63 +53.00 (0.52%)
FTSE 100 (5 PM IST) 6262.59 +105.29 (1.71%)
NIFTY 50 (Today's Close) 10,763.65 +156.30 (1.47%)
USDINR (5 PM IST) 74.60 (1 Year +9.04%)
---
Mirror Mirror on the Wall, Who's the 'Fittest' of Them All?
Lululemon acquires Mirror, a home fitness company, for $500 million.
What Happened: Lululemon has announced that the company will be acquiring Mirror. It is the first-ever acquisition made by the company costing it $500 million.
Mirror is an in-home fitness company that installs an interactive mirror in buyers' homes. When switched off, it acts as a regular full-length mirror. When switched on, users can select from weekly live classes, one-on-one personal training sessions, on-demand workouts, and other different virtual gym services.
This acquisition will strengthen Lululemon's digital offerings to both existing and new consumers. Lululemon had already invested $1 million in Mirror in mid-2019. The deal included classes offered by the Global Ambassador Program of the company along with content partnership.
The company believed this acquisition is an exciting opportunity to build up the vision of creating a community that lives the #sweatlife. It also offers a chance to enhance Lululemon's interactive and digital capabilities.
Moreover, this deal comes at a 'perfect' time, amidst the Covid-19 pandemic when the primary place of fitness routines remains to be homes. Bank of America believes this deal would help Mirror to generate $700 million in revenue and reach nearly 600,000 subscribers by 2023. If Mirror reaches these projected figures, it will account for 10% Lululemon's annual turnover.
Lululemon will finance this takeover with its $1.5 billion in liquid assets, with the transaction projected to finalize within the next week or two.
Market Reaction: Lululemon's stocks closed at 1.25% lower on Thursday. However, Bank of America analysts have set the price target of $340, whereas Raymond James rates the shares as a strong buy with a $335 price target.
Lululemon Snapshot
LULU $304.77 -3.85 (1.25%)
Analyst Ratings (36 Analysts): BUY 64% HOLD 33% SELL 3%

Winvesta in Press 📰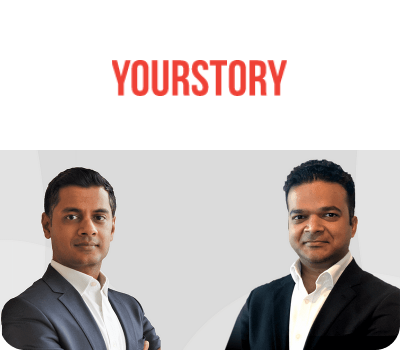 This wealth-tech startup helps Indians invest in Google, Amazon, Facebook, and other US stocks
London-based wealth management startup Winvesta launched in India in March. It helps retail investors buy shares in S&P 500 companies through a mobile app.
---
Newsworthy 📰
Shopping Spree: Warren Buffett's Berkshire Buys Dominion Energy Natural Gas Assets in $10 Billion Deal (BRK-A +0.20%)
'Law'yered!: A California Truck Law Is Bullish for Nikola and Tesla Stock. Here's Why. (TSLA +7.95%, NKLA -13.22%)
Optimism Helps: Stocks in Europe Rally and Dow Futures Climb on Economic Optimism
---
Later Today 🕒
7.15 pm IST: Markit Services PMI (Final)
7.30 pm IST: ISM Nonmanufacturing Index
---
Fun Fact of The Day 🌞
Warren Buffet was Rejected by Harvard Business School
---
Like what you read? ❤️
We would love for you to share it with your friends and invite them. Simply forward this email, or share the link to our subscription page.
If you received this email from a friend, then please (a) Subscribe to our newsletter so we can send it straight to your inbox (b) Thank them 😊.