🕒 14.6 Billion Hours Roku'd in Q2
What you need to know before the US markets open 🇺🇸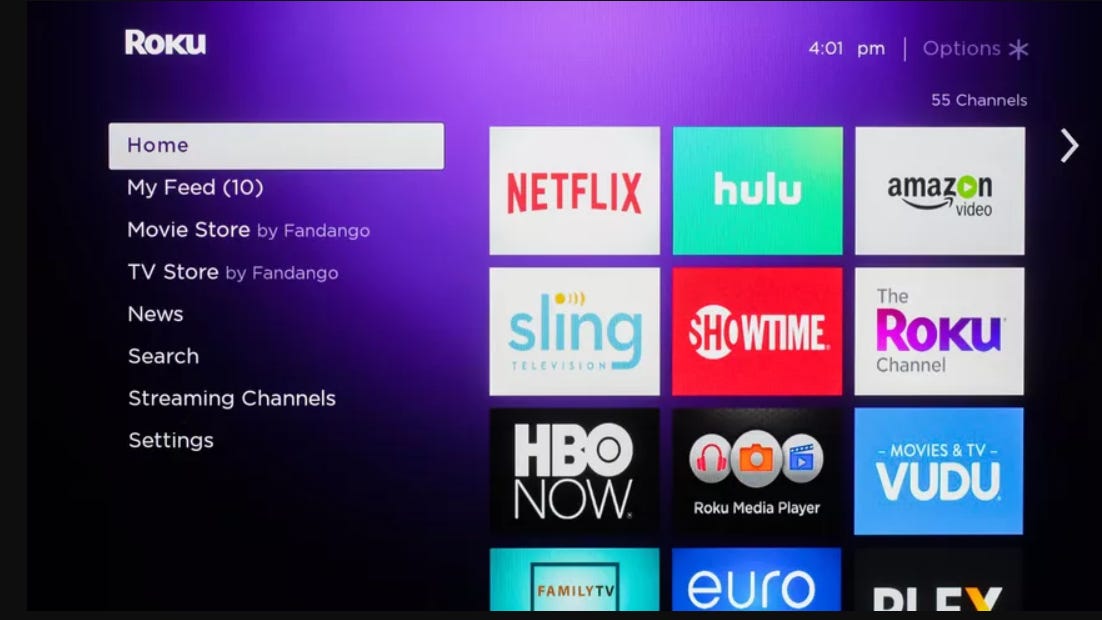 Hey Global Investor, here's what you need to know before the US markets open.
Market Snapshot 📈
S&P 500 (Wednesday Close) 3,327.77 +21.26 (0.64%)
NASDAQ (Wednesday Close) 10,998.40 +57.23 (0.52%)
FTSE 100 (5 PM IST) 5984.24 -120.48 (-1.97%)
NIFTY 50 (Today's Close) 11,120.10 +24.85 (0.22%)
USDINR (5 PM IST) 74.97 (1 Year +5.29%)
---
Roku Users Streamed 14.6 Billion Hours of Content in Q2
In a mixed earnings report, the company reported a net loss but better-than-expected revenue for Q2.
What Happened? Roku posted revenue of $356M against an expected $316M in Q2, driven by 14.6B hours of content streaming despite falling ad spends. While this is a substantial increase from last year's 9.4B hours, the company acknowledged a "moderation" in streaming levels since peaking in early Q2.
Key numbers:
Earnings per share: Net loss of 35 cents per share vs. expected 52 cents per share loss
Revenue: $356.1M vs $316M expected
Active accounts: 43M vs. 42M expected
Roku generated $244.8M from its platform business and $111.3M from its player segment. The average revenue per user also grew from $21.06 to $24.92 Y-o-Y.
The company highlighted struggling ad-spending in Q3 and Q4, and is unable to commit on its performance until the situation "normalizes" in 2021. Still, Roku is hopeful of a strong Y-o-Y growth in the second half, albeit not as strong as expected before the Covid-19 pandemic.
The company has called off the search for succeeding CFO Steve Louden as he intends to continue in the role.
Market Reaction: The share price closed 0.61% down at $165.42 and further fell 0.4% after trading hours.
Roku Snapshot
ROKU $165.42 -1.02 (-0.61%)
Analyst Rating (21 Ratings) BUY 62%  HOLD 29%  SELL 9%
---
Newsworthy 
📰
---
Later Today 🕒
6.00 pm IST: Initial jobless claims (state program, SA)

6.00 pm IST: Initial jobless claims (total, NSA)

6.00 pm IST: Continuing jobless claims (state program, SA)

6.00 pm IST: Continuing jobless claims (total, NSA)

7.30 pm IST: Household debt (SAAR)

Before Market Open - Becton Dickinson and Co Earnings
---
Fun Fact of The Day 
🌞
Butterflies Taste With Their Feet
---
You can start investing in US stocks with platforms like Winvesta. Get an account in as little as 15 minutes and start building your global portfolio today.